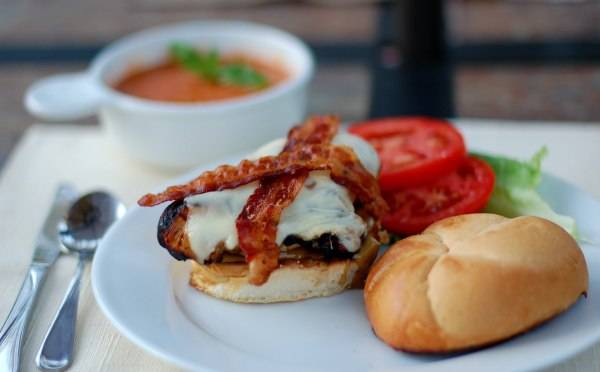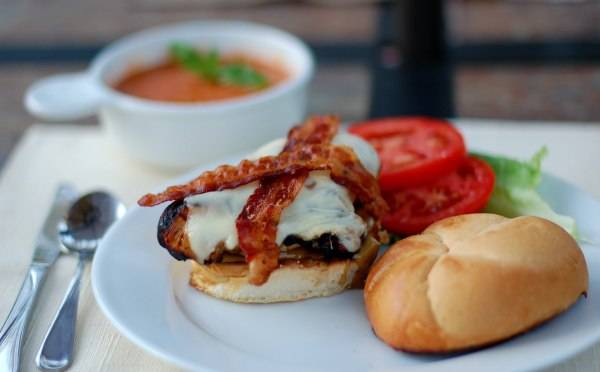 Grilled Chicken Sandwich
September 23, 2011
I've had a long term love affair with the chicken sandwich.  There really isn't anything fancy or special about it, but sometimes, a basic chicken sandwich is all you need.  This recipe is one of my favorite versions on the classic grilled chicken sandwich.
Yields: 2 Chicken Sandwiches
Directions
1Fire up the grill to high for direct heat grilling. Clean and oil your grates.
2Season the chicken with salt and pepper.
3Place the breast on the hottest part of the grill 2 minutes.
4Using tongs, lift each breast, rotate 45 degrees and then place them back on the grill.
5After 2 to 4 minutes, lift the chicken breasts with tongs and flip them over.
6Grill for 2 more minutes and then rotate again 45 degrees to make our grill marks on this side.
7Continue grilling for another 1 to 2 minutes until juices run clear and then add the cheese.  Cook until cheese is melted, about 1 minute.  Remove from grill and let rest.
8Toast the buns on the grill.
9Add the chicken to the buns.
10Top with bacon cooked with the must-have cast iron skillet. 

You can follow our directions here for super crispy bacon.
11Smoother in honey mustard and top with lettuce and tomato. Add bun lid and eat.
1 Review