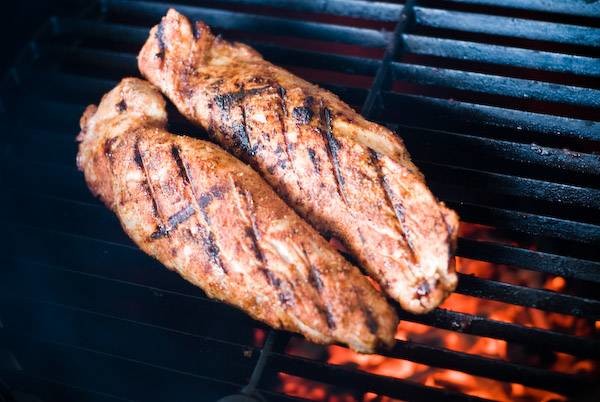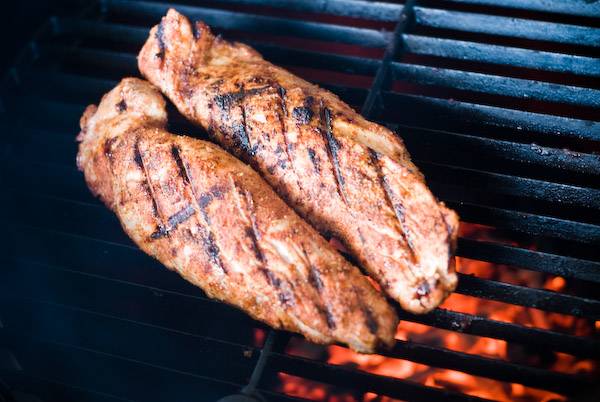 We grill a LOT during the week.  Sometimes I plan ahead, stop on the way home to get what I need and prepare everything with fresh ingredients.  Other times, we just thaw something from the freezer and work with whatever we have around the house. Our freezer is full of protein bought on sale, so I'm always looking for ways to keep it simple for last minute meals from the freezer.  This rub occupies a shaker container in the cupboard, always ready to go at a moment's notice.  I even recommend doubling this recipe and making a decent batch, just so you have it next time.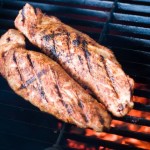 Print Recipe
Simple Pork Tenderloin Rub
A very simple rub for pork tenderloin or other pork cuts. Keep it on hand in a shaker for "emergencies".
Ingredients
1

Pork tenderloin

1

teaspoon

coriander seed

1

teaspoon

salt

1

teaspoon

ground mustard

1

teaspoon

onion powder

1

teaspoon

garlic powder

1

teaspoon

fennel seed

2

teaspoons

paprika

1/2

teaspoon

black pepper

1/2

teaspoon

chili powder
Instructions
Combine all of the ingredients (except the tenderloin of course) in a clean coffee grinder and grind into a powder.

Rinse the pork tenderloin with clean water and pat dry with paper towels.

Rub the pork tenderloin with a generous amount of the rub and allow to sit for at least 30 minutes.  For even better penetrating taste, let it sit a few hours in the refrigerator.

Preheat the grill to medium-high heat.

Grill the pork tenderloin over medium-high with the lid closed until the internal temperature of the tenderloin reaches 140 degrees.  Rotate the tenderloin every few minutes to grill all sides of the meat.

All grills are different, but this should take around 15 minutes.

Let rest for a few minutes, carve and serve!
Nutrition