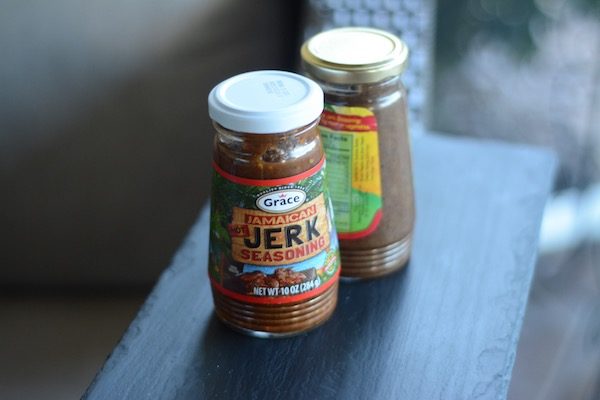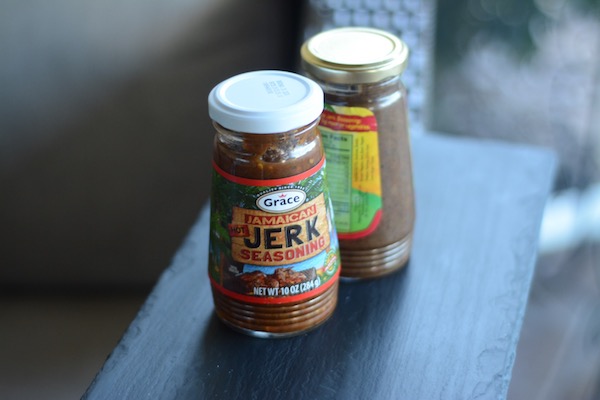 Hands down, best  vacation so far for my family was our trip to Jamaica. 16 Wilsons in a 4 bedroom villa inside a really nice resort in Montego Bay. The resort and activities were amazing of course but one of the most memorable parts of the trip was our live-in chef. She made us all kinds of traditional Jamaican recipes like oxtail, rice and peas, etc.
She also had a lot of patience with me and spent a lot of time educating me on technique; from the 55 gallon drum grills to using pimento wood for grilling authentic jerk chicken. I finally got up the nerve the last day to ask her for her secret jerk chicken marinade recipe. She smiled sheepishly and went to the trash to retrieve the empty jar she used to make the sauce. That's when I realized we had even more in common, because I don't make my own BBQ sauce anymore either. There are tons of great sauces on the market and a few jerk seasonings now that would be way too much trouble to recreate. Like our chef, I would rather concentrate on cooking things well and leverage the expertise of those sauce experts.
I have tried jerk chicken from a few places in Florida since then but nothing has come close. So I'm now on a mission to recreate those meals I remember from Jamaica, starting with this jerk marinade recipe. This marinade is perfect for chicken of course, but equally awesome for shrimp. I think I am close to matching her technique, but I'm going to keep tweaking and posting more recipes as I find and try other jerk seasoning brands. I used Grace jerk seasoning for this particular marinade recipe. Grace makes hot and mild jar varieties and they can be found on Amazon. I prefer the hot, but just a warning for spice wimps, their spicy is pretty legit spicy. This marinade recipe makes enough marinade for about 1 whole chicken cut into pieces and it is super easy to throw together with stuff you probably already have in the cupboard.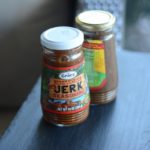 Print Recipe
Jerk Marinade Recipe
A jerk marinade recipe that recreates the flavors of Jamaica.
Ingredients
3 tablespoons Grace jerk seasoning

2 cloves of garlic, minced

2 tablespoons soy sauce

2 tablespoons ketchup

2 tablespoons vegetable oil

Juice from one lime
Instructions
Whisk all of the ingredients together to blend well.

Place chicken pieces or shrimp in a resealable bag and pour in the marinade. Squeezing out as much air as you can and seal the bag, turning the bag over several times to coat all of the chicken or meat pieces.

Marinate for at least 10 hours, preferably 24 hours for the chicken, turning the bag occasionally. If you are marinating shrimp, cut the time to just a few hours.