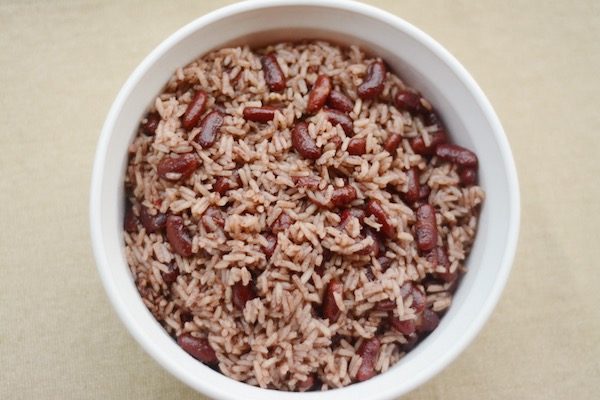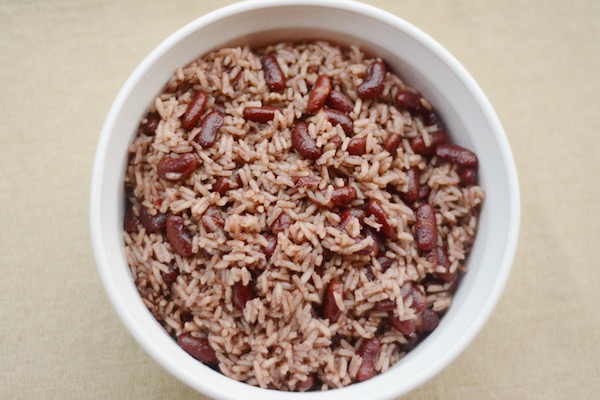 I've been obsessed with trying different jerk recipes lately. I've tear-gassed myself grinding up my own peppers and have now moved to bottled jerk seasonings. Along the way, my patient family has been my guinea pigs as usual. So far the only casualties seem to be singed tongues that may or may not regain full tasting capabilities and perhaps a little trust in my saying "hey, try this". One thing I think I have gotten right at this point though is my Jamaican rice and peas recipe. This has become a favorite with my kids, as long as I reassure them I carefully measured the jerk seasoning from a consistently measured spice level source. I love recipes like this, so easy to make a huge portion to eat for lunch throughout the week. When we talk about peas in Jamaican rice and peas, we are referring to kidney beans so don't panic, you can get most of these ingredients at the grocery store. For the jerk seasoning, my favorite right now is Grace, which you can purchase on Amazon here. Grace also makes a great foundation for my easy jerk marinade recipe found here.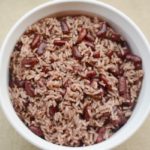 Print Recipe
Jamaican Rice and Peas Recipe
Jamaican Rice and Peas recipe (Jerk rice and kidney beans). Simple and will last through the week.
.
Ingredients
1 cup dried kidney beans

3 cups water

1 tablespoon of Grace jerk seasoning

1 can of unsweetened coconut milk

2 cups long-grain white rice

Kosher salt to taste
Instructions
Don't add the rice yet, the rice will enter this equation AFTER the beans have cooked and soak up a lot of that great flavor and color from bean-cooking process.

Add beans, coconut milk, jerk seasoning and water to a medium sauce pan, stir to combine. Cover and bring to a simmer.

Simmer the beans for 1 hour. Test the beans at this point. They should be almost done. If they are still too hard, simmer for another 30 minutes before adding the rice.

Stir in the rice and continue to simmer for about 30 minutes, until the rice is done.

Remove from the heat but leave covered to steam the rice for another 10 minutes or so.

Season with salt to taste.