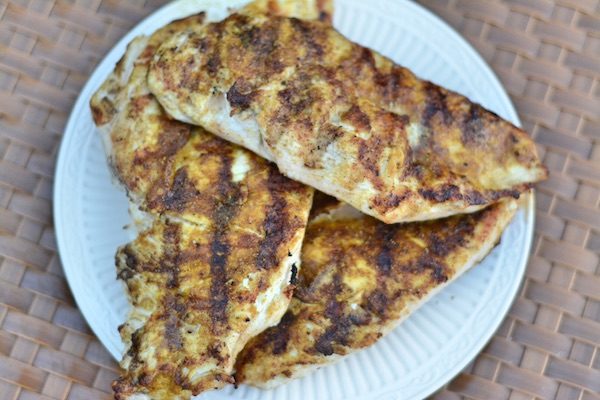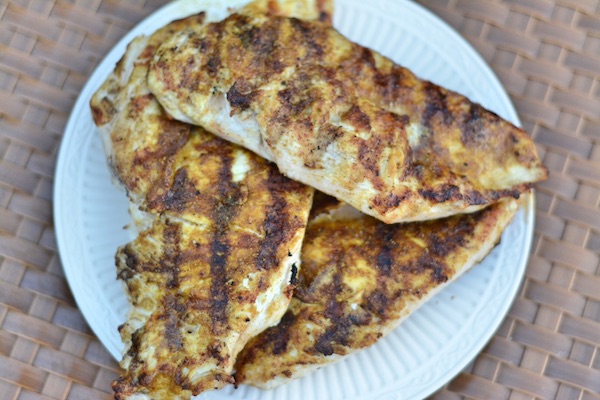 "Hankering" means to have a strong desire for something. I had to look it up, my wife said it wasn't a word but there it is right on the internet, so you know it is true. Anyways, I've had a hankering lately for all things curry. To scratch that curry itch, I made a huge batch of this curry rub for grilled curry chicken so that I can just sprinkle some magic on my weeknight grilled chicken breasts. Scale this recipe up yourself and store in an air-tight container. It doesn't spoil and makes a great quick rub for grilled chicken and grilled pork chops.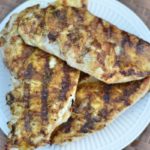 Print Recipe
Grilled Curry Chicken Breasts
Curry rub recipe and curry grilled chicken breasts
Ingredients
4

Boneless, skinless chicken breasts

4

tsp

hot Madras curry powder


1.5

tsp

ground coriander


1.5

tsp

Kosher salt


1

tsp

ground cumin


1

tsp

ground ginger


1/2

tsp

sugar


2

tsp

olive oil
Instructions
Pound the chicken breasts down to uniform thickness to make sure they cook evenly. While you are at it, trim all of that nasty fat off of them too.

Brush the chicken breasts with a little bit of the olive oil.

Mix all of the rub ingredients together.

Sprinkle both sides of the chicken breasts generously with the curry rub.

Grill the chicken breasts over medium-high heat until a meat thermometer reads 165 degrees.