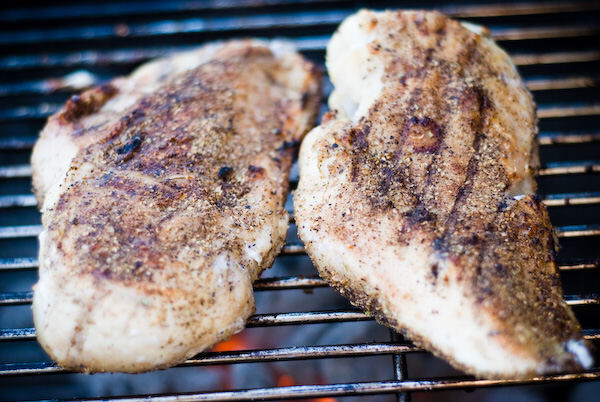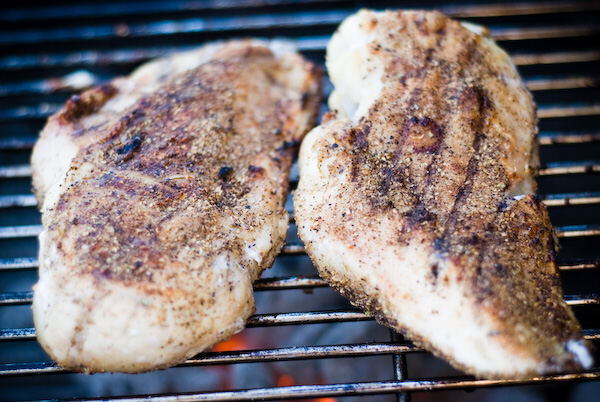 When it comes to cloves, I'm a firm believer there is no middle ground. Most people fall into two categories, those that love cloves and those that are repulsed by the hint of any taste even close to a clove. I can't really decide where I fall on the issue, but I tend to think cloves are "just ok" if they are part of the flavor profile. I am, on the other hand, a huge fan of any simple rub I can make at the last minute with ingredients I always have on hand. It's great to be able to go into my Mad Scientist (a little of this, a little of that) role and whip up some great flavor for those bland chicken breasts. I'm talking about cloves so much as a warning. If you fall into the "clove hater's" club, move on now and look for something else to cook on this grilling session.
Still here? Ok, I warned you, I hope you like cloves…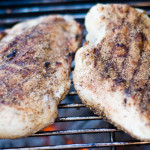 Print Recipe
Grilled Chicken Breasts with Clove Spice Rub
Cloves, coriander and bay leaf rubbed chicken breast on the grill.
Ingredients
3 - 4

chicken breasts

boneless, skinless

2

teaspoons

black peppercorns

2

teaspoons

coriander seeds

2

dried bay leaves

3

whole

cloves

1

teaspoon

Kosher salt
Instructions
Light your grill to about medium heat (if your chicken breasts are real thin, high heat will do).

Place all of the spices in a coffee grinder and grind until everything is the same size.

Rinse and pat the chicken breasts dry and then rub them all over with the spice rub.

Once the grill is ready, place the chicken breasts on the grill over the hottest section.  We want a little sear, then move them over medium heat to finish if your breasts are a little on the thicker side.

Continue to grill the chicken for about 8 minutes per side over medium heat, or around 5 minutes per side over high heat (thinner breasts).  Note, these are guidelines for times, it all depends on your grill and the thickness of your chicken breasts.  Don't overcook the chicken, but make sure it cooks all the way through.  One way to tell is by feel.  Push on the tops of the chicken breasts.  We want them to be firm, the indention from your finger should "spring back" relatively quickly.  If you can still see the indention after a few seconds, they probably aren't done in the middle.  Takes a little practice, but the grilling by feel technique will prevent you from having to pierce the meat.

Remove from the grill, allow the chicken breasts to rest for about 5 minutes and then serve!
I think this rub has a nice little kick and just a subtle enough clove taste to make it interesting.  I warned you though, don't try this at home if you have a clove hatin' dinner table!