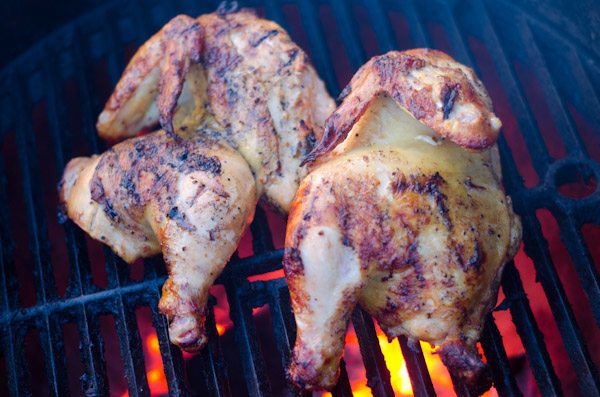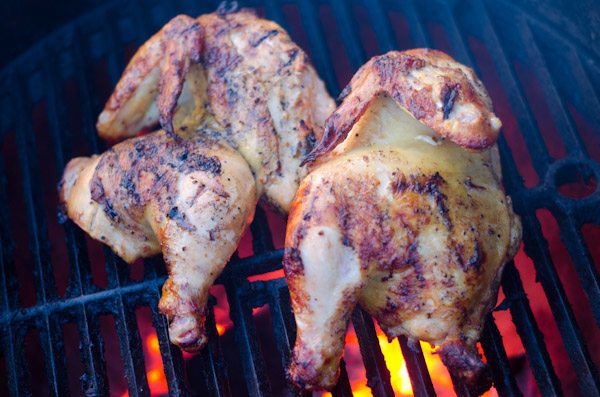 Citrus, Garlic and Chipotle Marinated Chicken
February 20, 2015
I really need to learn patience. I am way too impatient to marinate meat on most occasions. If I am going to get a piece of meat out of the refrigerator, it is just a natural next step for me to throw it on a hot grill and then enjoy. When I am a good boy and put off my need for instant gratification long enough to soak a cut of meat, I am reminded why it is SO worth the trouble. This marinated chicken is a great example. The citrus and garlic flavors really come through in the cooked chicken, along with a hint of smokiness from the chipotles. The acid from the citrus juice also makes for a moist and tender bird. While the chicken takes on some of the marinade flavor in as little as 4 hours, you really need to soak it overnight. I know, but it is worth it!
Directions
1Remove the chicken from the packaging, making sure to remove the gizzards and neck from the cavity if they are present (I know, duh, but still).
2Rinse the chicken thoroughly and then pat dry with paper towels.
3 Follow these instructions to remove the backbone, keel bone and then flatten and cut the chicken into halves.
4Whisk together the lime juice, orange juice, olive oil, garlic and chipotle peppers in a bowl.
5Place the chicken halves in re-sealable bags and then pour in the marinade.
6Squeeze all of the air out of the bags and then place them in the refrigerator to marinate overnight.
7Remove the chicken from the marinade and then dust with Kosher salt and fresh ground black pepper.
8Heat a grill to medium heat (around 400 degrees).
9Grill the chicken halves over medium heat with the lid closed, turning every few minutes until an instant-read thermometer reads 165 degrees in the breast meat.
10Total cooking time should be around 20 – 25 minutes. If the outside of the chicken is getting too charred, move the chicken halves to an unlit side of the grill and then close the lid to bake/roast the chicken until done.
0 Reviews