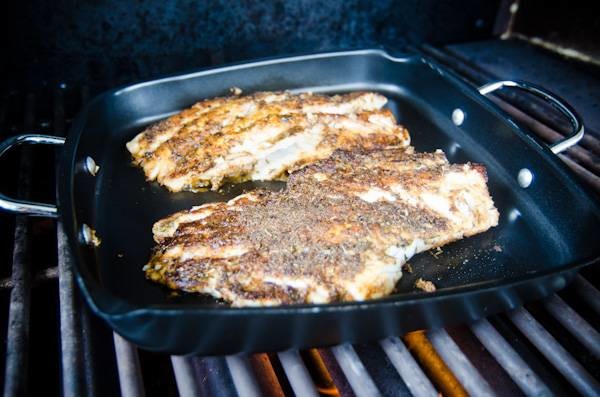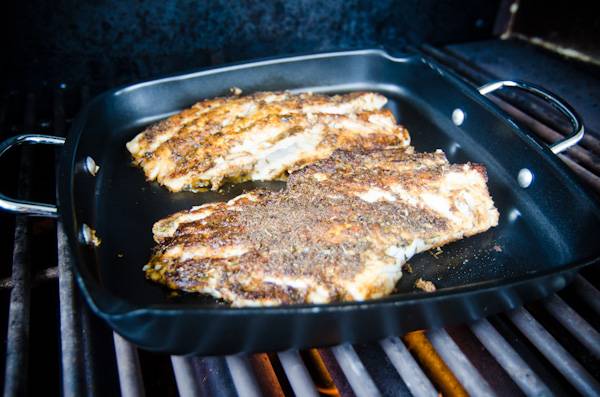 I am a Florida native and grew up fishing the Gulf of Mexico with my Dad. I can't say all of those 4 AM wake up times were always cheerful, but he managed to instill in me a great love of just being on the water. These days, he is retired and gets to fish a lot more than I do. His favorite thing to do now is to text me photos of his fishing exploits while I am sitting in a meeting. How wrong is that?
Truth be told, it isn't all that bad though. You see, my Dad doesn't cook and my Mom cooked for 3 boys and is now enjoying her well-earned retirement from preparing nightly meals. Both of those details mean that all of Dad's retirement fishing expeditions include a stop by my house on the way home to deliver fresh fish!!! Bonus! Being a good Southern boy, one of my favorite ways to eat fish is blackened. There are a few good blackening spices on the market, but the ingredients are really simple and I like to make my own so I can control the heat. Sometimes I feel like setting things on fire, so I add some more cayenne. Other times, I keep it tame to keep the peace at home (my wife weighs in at "lightweight" on the spicy foods scale). Oh, and you may be asking "can't I just do it on the stove?" The answer is yes, you can do it exactly one time before you fill your house with smoke and realize outside is a much better idea. Go ahead, try it, just open the windows and then picture me saying "I told you so". Convinced? Grab a cast iron pan and lets do this.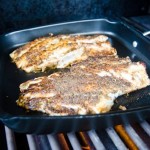 Print Recipe
Blackened Grilled Grouper Recipe
Blackened grouper in a cast iron skillet on the grill
Ingredients
Cast iron or non-stick pan (all metal, no plastic handles)

2 Grouper fillets, skin removed

1 stick melted, unsalted butter
Blackening Rub:
1 tablespoon paprika

1/2 tablespoon cayenne pepper (make it a full tablespoon if you like a lot of heat)

1 tablespoon dried oregano

1 tablespoon dried thyme

1 teaspoon white pepper

1 teaspoon black pepper

1 teaspoon garlic powder
Instructions
Place the pan on the grill and light the grill to high heat. We need to let that pan heat up on the grill for at least 10 minutes, as hot as you can get it.

Rinse and dry the grouper fillets very well. I mean really dry, so that the butter and rub sticks to the fillets. Don't get lazy on me, use multiple paper towels.

Mix all of the rub ingredients together well and then spread the rub out on a plate.

Melt the butter in a separate shallow dish, large enough to fit the fillets.

Dip each fillet in the butter, covering both sides and then transfer to the plate with rub and coat each side of the fish with the blackening rub.

Immediately place the fish onto the very hot pan on the grill.

Cook, with the lid open, for 3-5 minutes, lifting the bottom of the fish carefully with tongs to check on the crust. We want to create a nice, blackened crust without burning. If you were patient enough to get the grill pan nice and hot, this should only take around 3 minutes.

Flip the blackened grouper and cook for another 3-5 minutes on the other side, creating that great blackened crust (without burning!). The fish should take about 8 to 10 minutes total for an inch thick filet. Adjust based on the thickness. Cook a bit longer if needed to get the fish opaque and starting to get flakey. 145°F or 218°C is what USDA recommends for fish.

Transfer to a plate and serve!