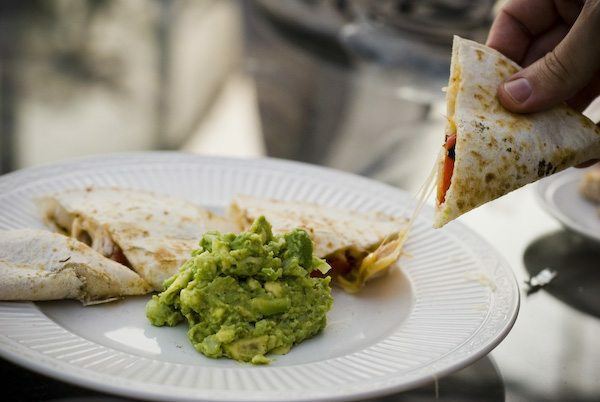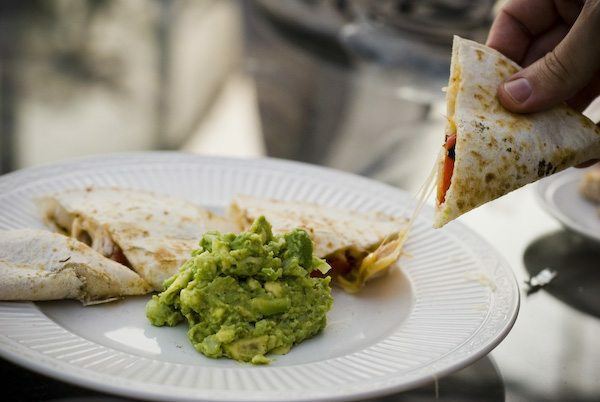 Chicken Quesadillas
November 2, 2008
Chicken quesadillas are a good grill food for fresh grilled chicken or for leftovers.  They also make for a great tailgating menu.  Create a quesadilla bar sign up sheet using ThingToBring.com with all of the components to make a tailgating quesadilla bar! If you have some leftover grilled chicken breasts or left over grilled veggies, just add some cheese and tortillas, and you're ready to go Mexican!
We like to use our VillaWare Pizza Grill, as it makes the perfect platform for grilling quesadillas.  You can check out our review.  If you don't have yours yet, you can just put the tortillas on directly on the grill, over a low heat.
Directions
1To make these chicken quesadillas, we grilled some chicken breasts, red peppers and onions right next to the VillaWare frame.  To grill the peppers and onions, just brush them lightly with olive oil and them put them over direct medium heat.  Keep an eye on the peppers as they can quickly go from done to burned.  Once the chicken was ready, we cut it up into pieces and assembled a quesadilla.  Add cheese first, then the chicken, onions and pepper.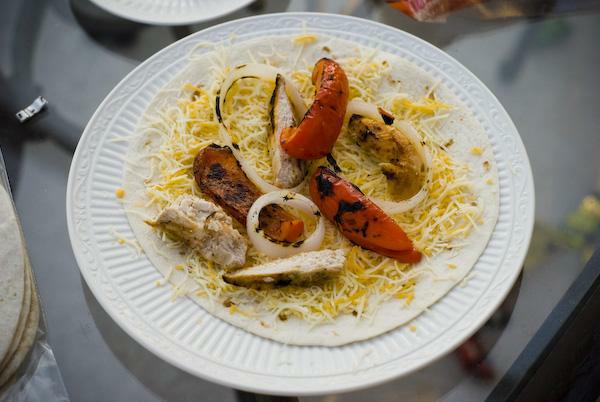 1With the pizza stone in the "zone" at 500 degrees, we slid on the quesadilla.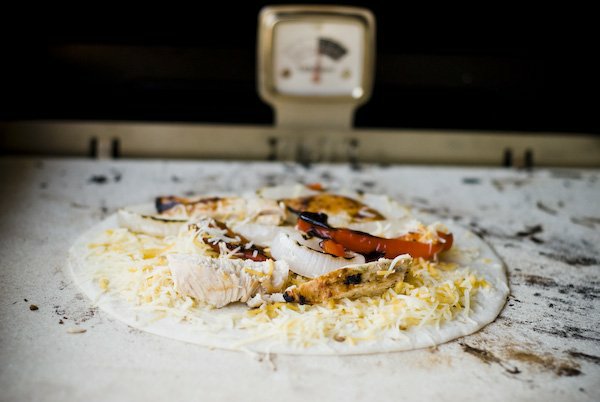 1After only about 2 minutes, the cheese was melted, so the only thing left was to fold it in half and remove from the grill.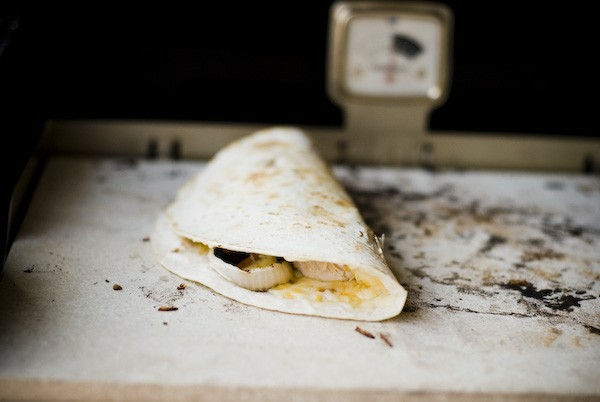 1The quesadillas were just amazing.  We added some homemade guacamole to finish off the dish nicely.
0 Reviews