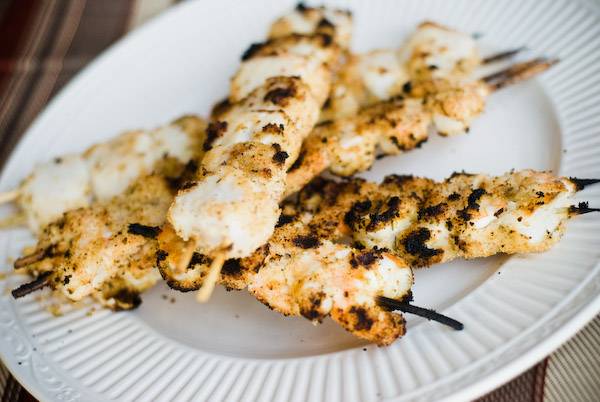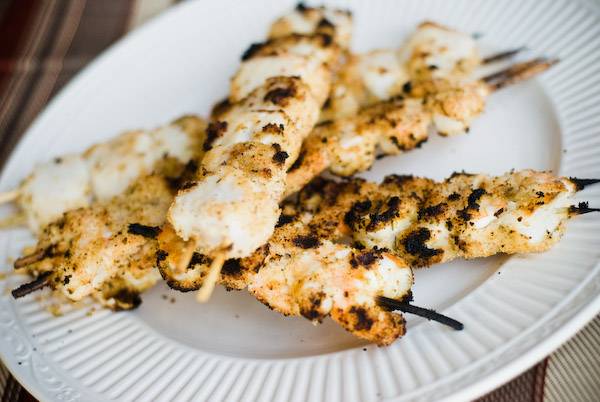 Breaded and Grilled Shrimp and Scallops
October 29, 2011
I'm fortunate enough to live in Florida, so that means we have access to fresh seafood pretty much all year long.  My family especially loves our Gulf shrimp, so I am always looking for a way to switch things up a bit with a new recipe or technique for grilling shrimp.  This is a great technique, though I have to warn you, it may get a little messy on the grill.  You REALLY need to lube up the grates for this one or you will have some burnt bread crumb fossils to clean up afterward.  This is especially true with scallops, haven't figured out how to get the crumbs to stick to them very well (let me know if you have any ideas).  The mess is well worth it though.
Directions
1Peel and de-vein the shrimp, removing the tail as well (trust me, you don't want your guests to get a crunchy surprise hidden under those breadcrumbs).
2Mix the lemon juice, zest, olive oil and garlic together in a glass bowl.
3Place the shrimp and the scallops in the marinade and place in the refrigerator for 45 minutes (no longer or the lemon juice will cook the seafood).
4Remove the shrimp and scallops from the marinade and place them on skewers.  As you can see in the photo, I like to use 2 skewers to prevent the shrimp and scallops from rotating when you move them around the grill.
5Cover the bottom of a plate with the breadcrumbs and then push each skewer into the crumbs, covering all sides with the breadcrumbs while pushing them into the seafood to make them stick.
6Let the breaded shrimp and scallop skewers sit in the refrigerator for about 20 more minutes while we heat up the grill (this aids in the crumbs adhering to the shrimp and scallops).
7Heat the grill to high heat.
8Once the grill is ready to go, oil the grates with cooking oil to prevent sticking.  The best way is to use a folded paper towel dipped in oil and then use tongs to rub down the grates.
9Place the breaded shrimp and scallop skewers on the grill and grill for about 3 - 4 minutes.  Don't move the skewers once they are on the grill or you will lose a lot of breadcrumbs.
10Flip the skewers over and continue to grill for another 3 minutes and then remove the breaded and grilled shrimp and scallops from the grill and serve immediately.
0 Reviews