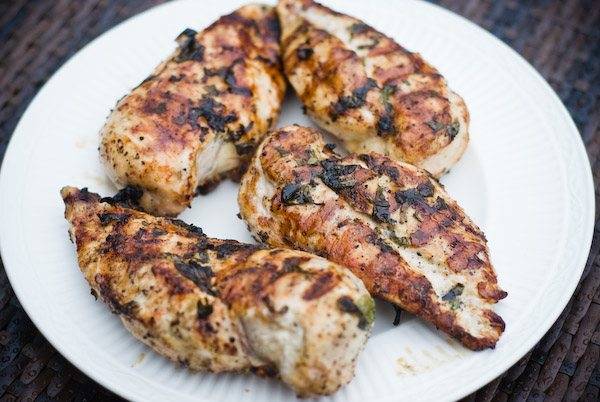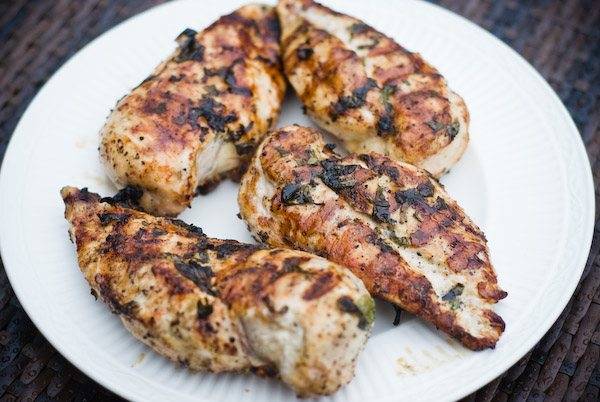 Basil Butter Grilled Chicken Breasts
June 18, 2011
This week we bring you what has become my favorite combination for grilling lately, butter + basil.  This one is really easy and quick.  I have a TON of basil growing in my yard these days and it is a difficult herb for grilling because it burns so easily.  Rosemary is no problem, it holds up to the heat.  Basil though needs some sort of barrier from the flame and butter seems to be the perfect basil protector.  Butter makes everything better, right?  You bet!  Let's take a look at this really easy and yummy grilled butter basil chicken.
Prep: 10 mins
Cook: 15 mins
Yields: 4 Chicken Breasts
Directions
1Preheat the grill to high.
2Rub the chicken breasts with Kosher salt and fresh ground black pepper.
3Combine the melted butter with the basil and then brush it on both sides of the chicken breasts.  Make sure you leave some so we can baste the breasts later.
4Place the chicken breasts on the grill and grill for about 4 - 5 minutes on the first side.
5Flip the chicken breasts over and baste with the remaining butter and basil mixture and close the lid.
6Grill the chicken breasts for 5 more minutes or until done (every grill is different!).
Seriously, it doesn't get any easier to make delicious grilled chicken.  If you haven't done so already, plant some basil out back this Summer.  It's easy to grow and a great herb to keep on hand.  You can thank me later...
3 Reviews