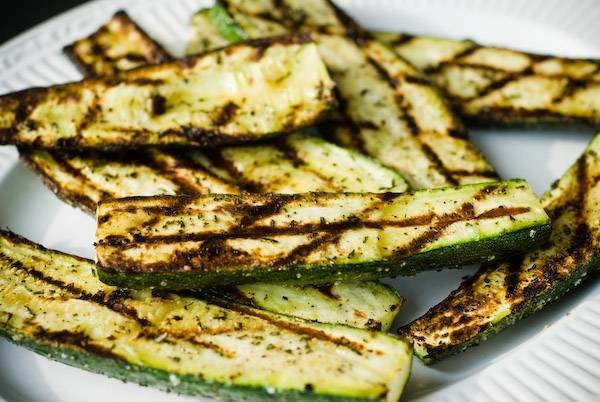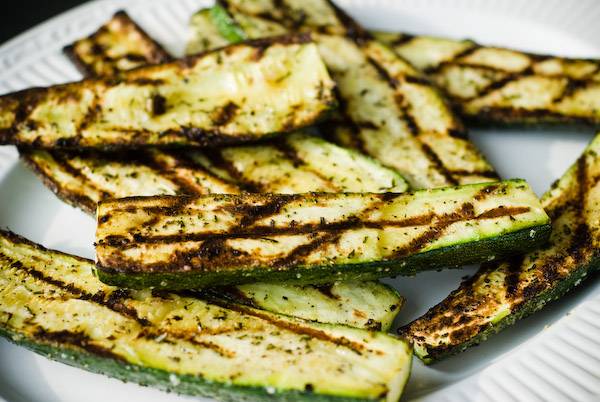 So, I was looking at the new food pyramid plate from the USDA and that doesn't look anything like my typical dinner plate. Mine looks more like the protein portion consumed the grains and fruits section. So I'll admit it, I don't eat enough or put enough thought into veggies during my meal preparation. Case in point, I must cook grilled zucchini twice a month and I never even thought to write about it. I take it for granted, but there are a few key points to consider for grilled zucchini perfection. They are so easy to cook, yet so easy to turn into the same consistency of baby food. So let's reclaim some of that USDA plate real estate for the green stuff and take a look at how to grill this great veggie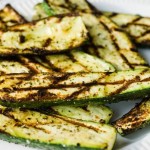 Print Recipe
Grilled Zucchini
Simple, delicious and healthy, grilled zucchini lets you eat your veggies without having to clean another pan.
Ingredients
Zucchini

Olive Oil

Kosher Salt

Fresh ground black pepper

Fresh Rosemary

minced (optional, but yummy)
Instructions
The main secret here is not to slice the zucchini too thin. Thin zucchini cooks through too quickly and turns into mush. We want a little texture left in our veggies, so slice the zucchini into 1/2 inch thick slices. I'm more of a strips guy, as you can see in the photo above, but you can cut them into round slices if you prefer. I guess I am lazy, but I always look for as few items as possible to flip during grilling and the strips does that for me.

Brush all sides of the zucchini strips/slices with olive oil.

Sprinkle all sides with the Kosher salt, black pepper and minced rosemary.

Preheat the grill to medium-high heat.

Once the grill is ready, place the zucchini on the grill and grill directly, with the lid open for 3 minutes (turning halfway if you want some pretty grill marks).

Flip the zucchini over and continue to grill for another 3 minutes on the other side.

Remove your grilled zucchini from the grill and place on the correct section of your now properly portioned, USDA approved meal plate!