It's beginning to look a lot like Christmas! Well, not really, I am still wearing shorts and flip flops in Tampa but my wife put up the tree so at least the inside of the house is festive. I'm going to do this as a series as I trip over my favorite grilling gadgets over the next few weeks. I have to start with my favorite two though, the Thermapen meat thermometer and the classic Weber Kettle Grill
.
Thermapen Instant Read Meat Thermometer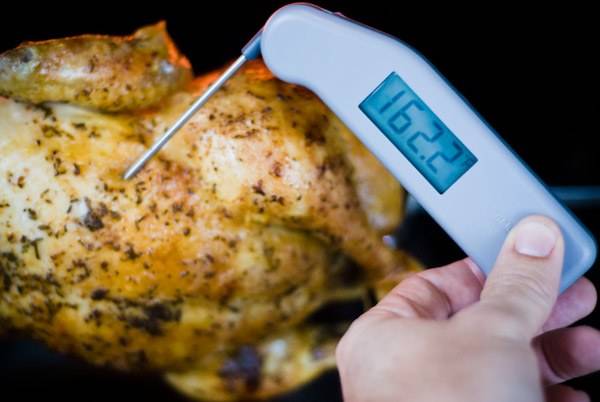 We did a full Thermapen review a few months back and it has become a tool I use regularly in all of my cooking, not just for the grill. You see, I have a drawer full of meat thermometers and all of them suck because I usually spent less than $10. I had no confidence in them because they never seemed to stay calibrated. As a result, I spent more time checking their calibration (Thermapen has a great video on how to do this properly, see it here) than I did using them in cooking. I have had the Thermapen for a year now and have checked it just to make sure and it has been spot-on calibrated every time. I trust it now and love how quickly it registers. I can quickly check doneness from the middle of a piece of meat, all the way to the outside. Now that I have it, I can't think of a more important product for the kitchen than a meat thermometer that you can trust. Pair it with our free MeatTemps app for iPhone and be more confident that no one is going to get sick from undercooked meat. Obviously, the Thermapen is not just for grilling, it should be in every kitchen in my opinion. If you purchase it using this link, we get a little commission and really appreciate it!
Weber Kettle Grill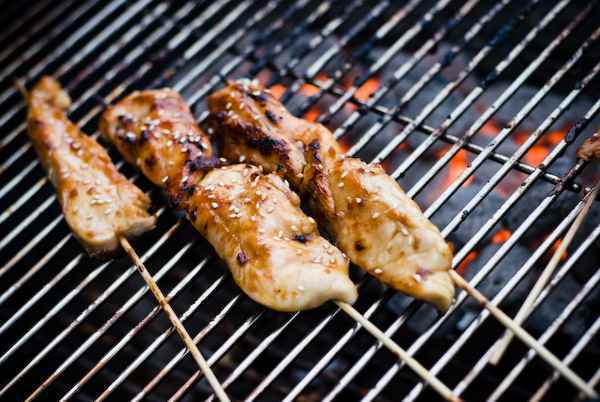 To this day, my favorite low cost grill is the Weber Silver One-Touch Kettle Grill
. This thing is a no-brainer. Depending on the model you choose, It costs between $90 and $150 and there is really nothing on it that breaks. If you need a new grate, every box store in the country seems to sell them. Don't cook on charcoal too often? Well, this thing doesn't take up much space in the garage. Want to get in to smoking? The Weber Kettle
can do that too. It isn't as good or as easy to maintain a slow and low temp as a dedicated smoker, but it is the perfect "gateway grill" to get into smoking BBQ ribs, chicken or beef. Like I mentioned, there are two models to choose from, the Silver
and the Gold
. The only difference is that the Gold model has an ash catcher that looks like a cooking pot attached to the bottom. The ashes fall from the grill to the ash catcher and you just empty it every once in a while. Having owned both, I can tell you that the ash catcher will help prevent a lot of fights around the house because it keeps those ashes from getting all over your nice patio.
Gotta go now and wrap some lights around a palm tree.