The latest in grilling equipment from Melissa and Doug comes to the 3+ age group.  This is a great toy for all those aspiring grill masters.  It comes with two skewers, a knife, tongs, an onion and green pepper that can be cut with the knife (held together by Velcro), 2 tomatoes, 3 pieces of steak, 2 shrimp and a grill (also serves as a box).  Everything is made from wood and is good quality.  The kids love it!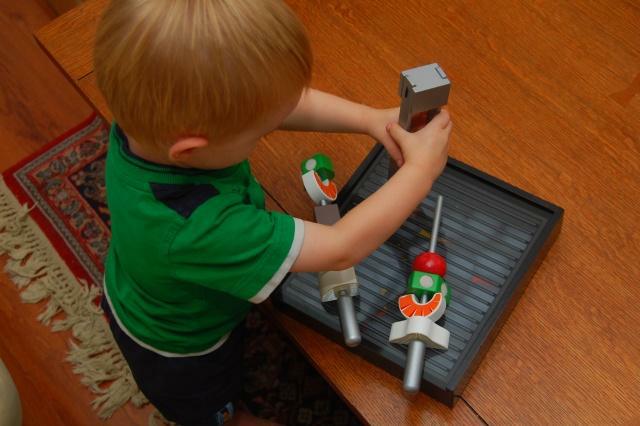 Mmmm, shrimp and steak kabobs!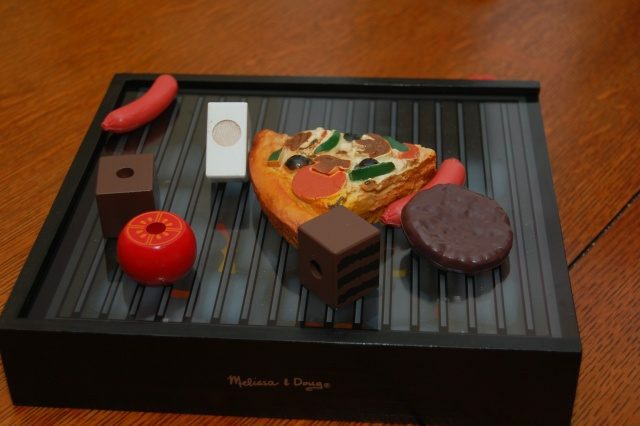 Hmm, someone must have been reading our pizza on the grill recipes.