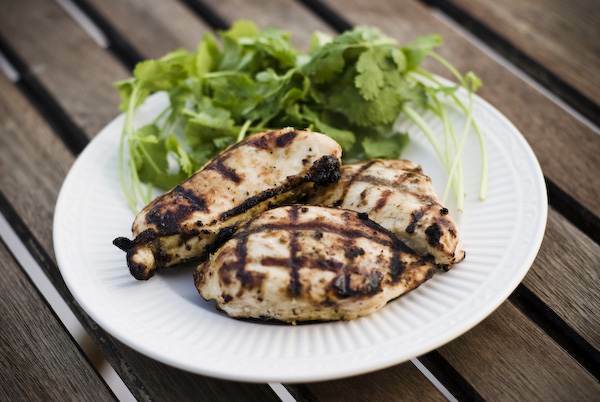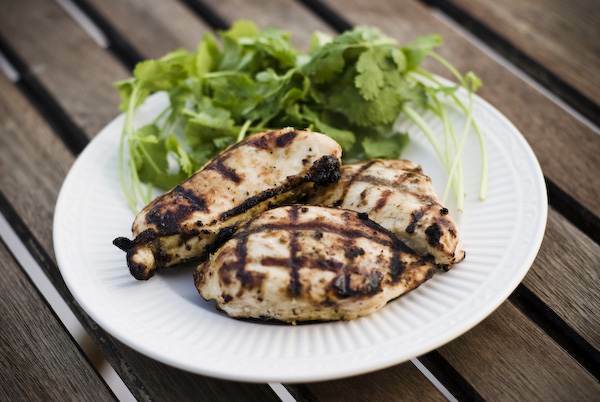 Quick Marinated Chicken Breasts with Garlic Lime and Jalapenos
May 2, 2009
We have talked about this before, but grilled chicken breasts are my "go-to" meat for cooking when I am in a pinch.  They are easy to keep frozen and can be quickly thawed for a last minute meal.  In those cases, I always opt for something easy because I usually haven't thought ahead enough to marinade or otherwise prepare the breasts.  I might infuse the chicken with a little rosemary, but that's about it.  If I have an extra hour though, I always like to mix up something strong so that I can quickly marinade the chicken breasts to add some great flavors.  This marinade usually takes the form of whatever I have laying around, so I always make sure I pick up some limes and I seldom don't have a head of garlic in the pantry.  Lime and garlic make a great couple in a pinch, so let's take a quick look at this marinade you can use the next time you have an extra hour to spend before dinner.  If there's something we always preach in our grilling recipes, it's keep it simple.  This is about as simple as it gets...
Prep: 15 mins
Cook: 15 mins
Yields: 4 Chicken Breasts
Directions
1Place all of the ingredients except for the chicken breasts in a food processor.  Pulse until well blended and you just see small bits of the peppers and garlic.
2Place the chicken breasts in a ziplock type bag and then pour in the marinade.  Squeeze out as much air as you can and then seal the bag.  Marinade for an hour in the refrigerator.  Like I said before, this marinade is strong and the acid from the lime juice will do great things quickly to those breasts, so if you only have a half hour, it's still going to have some great flavor.  An hour is best though...
3Light the grill on high and remove the chicken breasts from the refrigerator.
4Once the grill is nice and hot, place the chicken breasts on the grill.  If there are some bits of peppers and garlic on the chicken breasts as they grill, that's great, they will provide great flavor.
5Grill for about 5 or 6 minutes per side depending on how thick your chicken breasts are.  You can tell when it is time to flip the chicken on the grill because the meat will become more and more opaque as it grills.
That's all there is to it.  So next time you think you didn't plan far enough ahead to marinate your chicken breasts, try this quick marinade.  When the marinade is strong, it doesn't take long :)...
0 Reviews