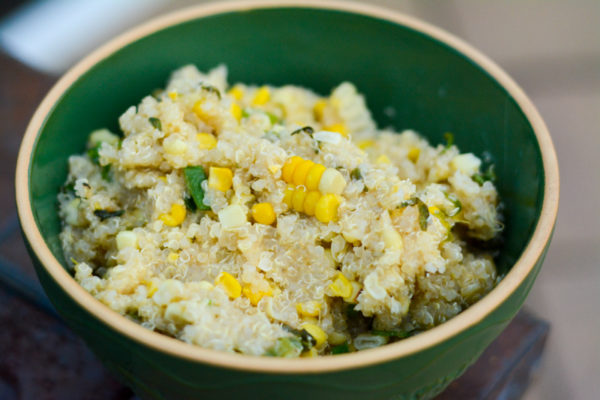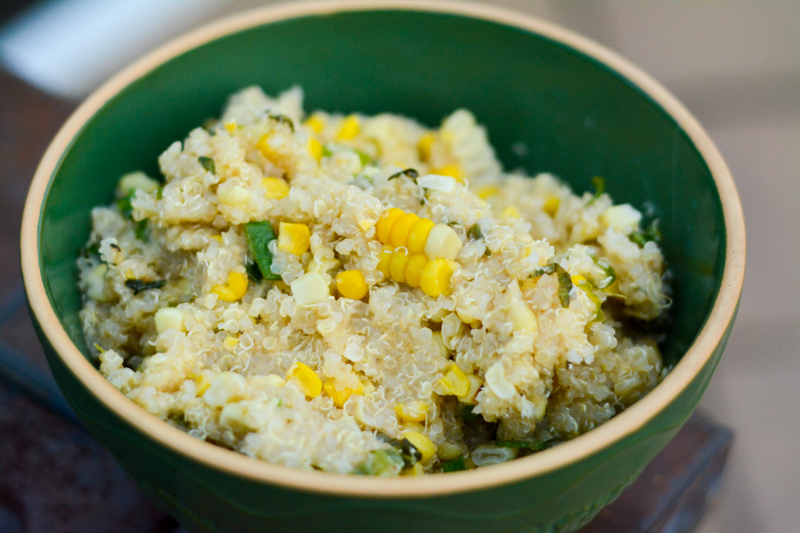 It is Summer and that means corn is pretty much free. Seriously, I don't know how they make money on it, I just bought 10 ears for $3! We make grilled corn on the cob so much this time of the year that I am always looking for other recipes to use it in. This grilled corn and quinoa salad is super easy to throw together and makes a great side dish. As a bonus, it makes a ton of healthy leftovers for when you are nursing those 5 extra points after a weekend of barbecuing. Goes great with the meat sweats.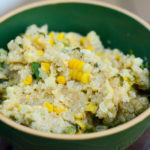 Print Recipe
Grilled Corn and Quinoa Salad
Perfect for summer, a light and healthy grilled corn and quinoa salad.
Ingredients
2 cups quinoa

6 ears of corn

1/4 cup olive oil

2 tablespoons fresh lemon juice

1 tablespoon lemon zest

1 bunch scallions, chopped

1/4 cup fresh basil leaves, chopped

1 tablespoon honey

1 teaspoon salt

1/2 teaspoon fresh ground black pepper
Instructions
Combine the quinoa and 3.5 cups of water in a pan and bring to a boil.

Cover and reduce heat to low and simmer covered for 15 minutes.

Keep the lid on, but remove the pot of quinoa from the heat and let sit for 5 more minutes to steam the quinoa and make it fluffy.

Once cooled, cut the kernels from the cobs.

Whisk together the olive oil, lemon juice, lemon zest, honey, salt and pepper to make your dressing.

Chop the scallions and basil.

Toss together the quinoa, scallions, basil and grilled corn on the cob with the dressing and serve warm or cold.