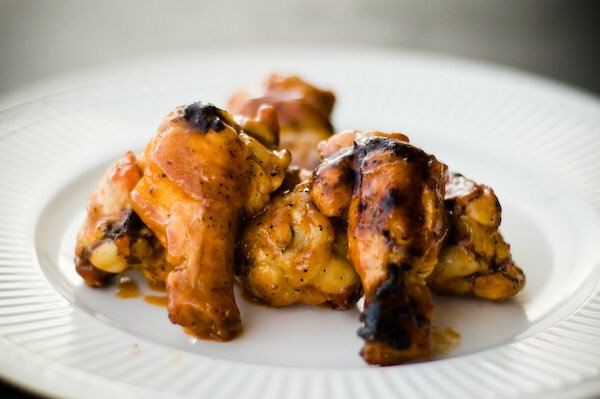 Everyone loves chicken wings, and most of us probably come close to eating our weight of them during football season. Problem is, most chicken wings are fried and we all know some doctors frown upon eating fried foods too often (yeah I know, weird). Here's the good news, once you learn how to grill chicken wings, you will find that they are much more delicious and easy to cook up a large number of wings for a crowd. Delicious because they combine that grilled and smokey taste with your favorite wing sauce taste. Easier to prepare because you don't have to deal with the splattering and disposal of all of that oil. Health(ier) because they are grilled and not fried. Hungry yet? Good, let's take a look at how to grill chicken wings perfectly every time.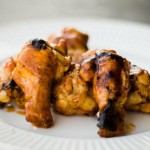 Print Recipe
Grilled Chicken Wings
Grilled chicken wings with a tangy Buffalo wing sauce. Health(ier) because they are grilled and not fried.
Ingredients
Chicken Wings (thawed, if frozen)

Kosher Salt

Fresh Ground Pepper

Wing Sauce (Crystal or Budweiser are our favorites, look for them near the Ketchup)
Instructions
Preheat the grill to medium-high heat.  Grilled chicken wings tend to flare up quite a bit on the grill, so keep an eye on them.  If you see a flare-up, just move your wings out of the flame and close the lid to put out the flames.

Season the chicken wings on all sides with Kosher salt and fresh ground pepper.  We also like to cut off the actual tips of the wings, you know, the part that has no meat.  They just get in the way and make it so our chicken wings don't lay flat on the grill.

Arrange the chicken wings on the grill and grill with the lid closed. At the same time, place the wing sauce into a pot and put over low heat.  As we talked about previously in our grilled baby back ribs recipe, we don't want to put the sauce on before grilling because it might burn.  The skin on the wings will soak that sauce up at the end really easily, so there's really no need to put the sauce on first.  Just get the sauce hot while you are grilling your chicken wings, we'll coat the wings with it while they are hot.

Continue to grill with the lid closed and turn the chicken wings every few minutes until the meat is not pink in the center.  This will usually take about 16 - 18 minutes total and the skin will get nice and brown and crispy when they are cooked right.  You'll know the wings are close to being done when you see bubbles forming underneath the skin. A little charring is delicious too once coated with the sauce.

Toss the chicken wings in the sauce immediately after removing from the grill while they are nice and hot.  I nice large wooden bowl is good for tossing the wings in the sauce. Leave them in the sauce for a few minutes to soak in the goodness.

Serve and enjoy with a little Blue cheese and some celery!
Nutrition
Calories:
2134
kcal
|
Carbohydrates:
1
g
|
Protein:
176
g
|
Fat:
154
g
|
Saturated Fat:
43
g
|
Cholesterol:
740
mg
|
Sodium:
4420
mg
|
Potassium:
1499
mg
|
Vitamin A:
1413
IU
|
Vitamin C:
7
mg
|
Calcium:
115
mg
|
Iron:
9
mg
There you have it, easy and delicious grilled chicken wings!  So next time you have a hunger for wings, throw them on the grill instead.  The clean up is much easier and you won't feel quite as guilty.  Make sure you leave a few out of the sauce for some of the lightweights at the football party.  Make sure you check out some of our other grilled chicken recipes as well.  Barbeque chicken is a great addition to grilled chicken wings, just make sure you wear an old shirt (or a poncho if you are like me) before you tackle both!