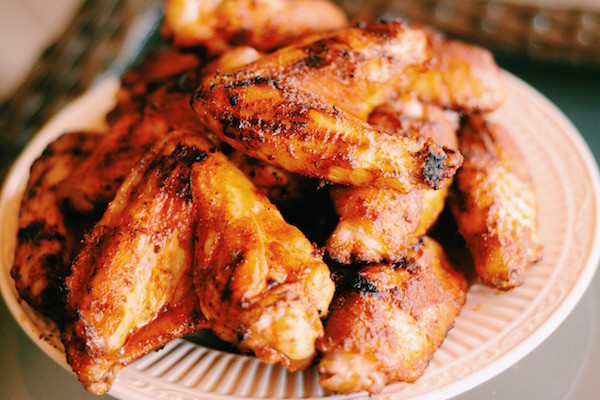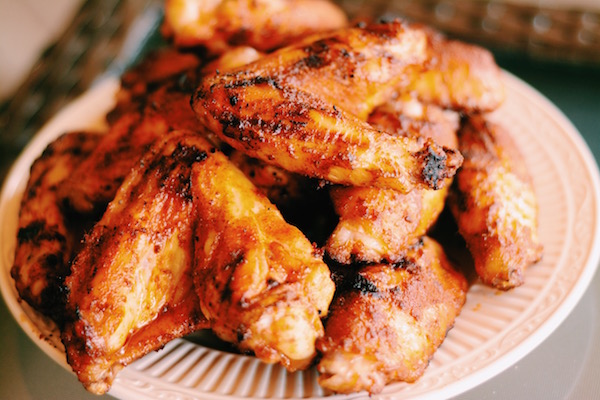 I'm a big fan of messy foods. Give me a poncho, a pack of wet-naps, a judge-free zone, a pile of messy chicken wings and I'm a happy man. On the rare occasion though, I like to go sauceless and instead opt to throw together a simple dry rub for my grilled chicken wings. This simple dry rub gives the wings a nice balance of smokey, sweet and spicy and can be thrown together with ingredients that I usually have in my pantry.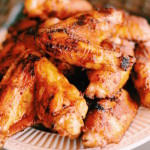 Print Recipe
Dry Rub Chicken Wings on the Grill
Dry rub recipe for grilled chicken wings
Ingredients
1/4 cup light brown sugar

2 tablespoons paprika

1 1/4 teaspoons Kosher salt

1/2 teaspoon garlic powder

1/2 teaspoon onion powder

1/4 teaspoon fresh ground black pepper

1 teaspoon cayenne pepper
Instructions
Preheat your grill to medium heat. Looking for about 400 degrees. If you are using a charcoal grill, pile all of the coals to one side of the grill so that you have hot and cooler sides of the grill to work with.

Cut the wing tips off of the chicken wings if they are still attached (you can't really eat those).

Rub the chicken wings on all sides with a generous amount of the dry rub.

Once the grill is up to heat, place the wings on the hot part of the grill.

Grill with the lid closed, turning occasionally to crisp up the skin and create some great color. There is a lot of sugar in the dry rub, so make sure you don't char them too much. Move the chicken wings to the cooler side of the grill and continue to grill with the lid closed if they are getting too charred.

Grill the chicken wings until a meat thermometer reads 165 degrees without touching the bone with the temperature probe.