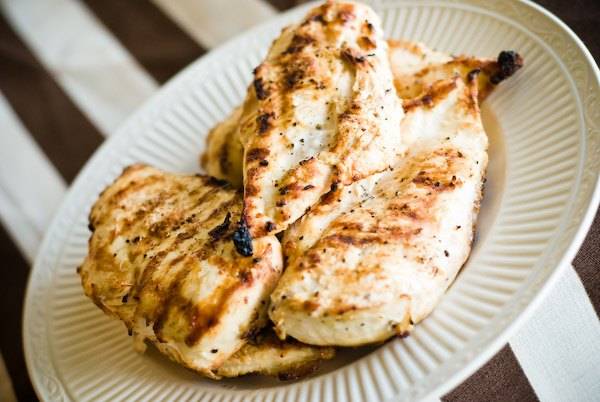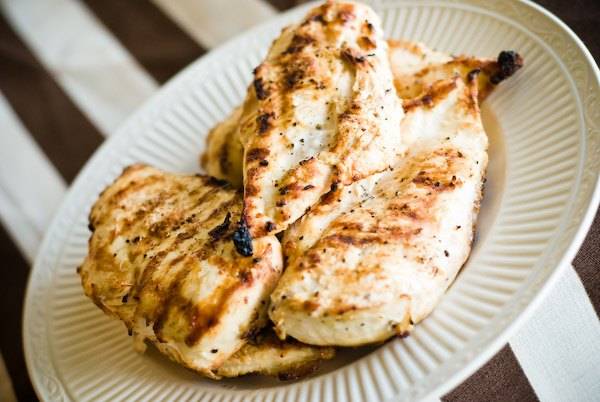 Coconut Lime Grilled Chicken
April 22, 2011
"Put de lime in de coconut....", my son is singing at the top of his lungs in the car.  "Put de lime...". I don't know who taught him the song, but I am going to find them and hurt them!  "...in de coconut", wait a second, limes, coconut, hmm...and CHICKEN!  Yeah!  That sounds delicious, so I whip the car into the supermarket parking lot and make a deal with my son.  "Forget you learned that song and you can pick out whatever ice cream you want for dessert tonight".  Done!  Now let's start thinking about dinner.
This is a great marinade for grilled chicken, especially in the Summer months.  I don't know about you, but the tastes of coconut and lime (and rum for that matter) make me feel like I am on vacation.  Throw this marinade together, let it soak for a few hours and you have a great Summer cookout.
Directions
1Combine the coconut milk, lime juice and lime zest in a bowl and mix thoroughly.
2Place the chicken breasts in a glass dish just large enough to hold the chicken breasts and marinade.
3Pour in the marinade, turn the breasts to coat and place in the refrigerator to marinate for 4 hours.  Relax, enjoy the sun, have a few drinks!
4Preheat the grill to high heat.
5Remove the chicken breasts from the marinade and pat each breast with a paper towel to remove some of the marinade, just so that too much doesn't create a mess in the grill.
6Season the marinated chicken breasts with Kosher salt and fresh ground black pepper.
7Place the chicken breasts on the grill and grill with the lid open for 6 - 8 minutes.  When the chicken breasts start to cook through, you will see the sides getting more and more opaque.
8Flip the breasts over and grill for an additional 6 - 8 minutes on the other side, until the breasts are done (if you are using a meat thermometer, you are looking for 160 degrees).
9Remove from the grill and serve with a Rum drink!
"Put de lime in the de coconut and you'll feel better!".  I'll feel better once I have some of the ice cream my son picked out, Moose Tracks!
0 Reviews