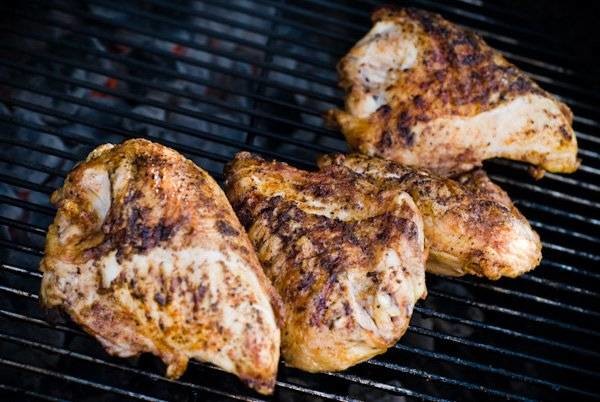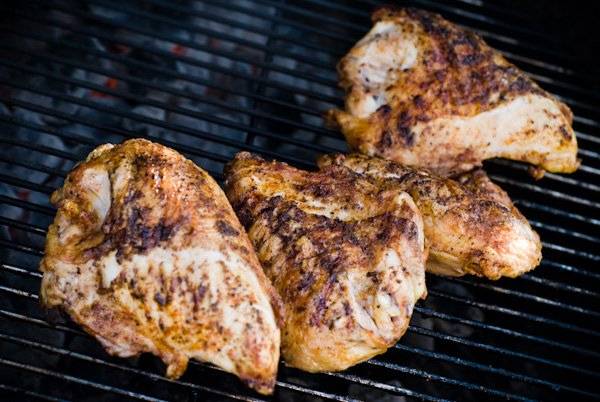 Want to know a secret? I make things up a lot when I am grilling. Very few things in cooking and especially grilling are an exact science. This simple dry rub for chicken recipe is a great example. It is all about a starting point, knowing certain ingredients and how they go together to create a nice backdrop to add more flavor. A lot of people ask me at cookouts "what's in this rub?". Usually my response starts with "kosher salt, garlic powder, and…uh…whatever else was in the cupboard". You see, cooking and grilling is supposed to be fun and you are encouraged to get creative. Use your taste buds, they will hardly ever let you down (unless you have a cold). So without further ado, I give you my "go-to" simple dry rub for chicken recipe. I encourage you to use this as your starting point and experiment from there. Throw in some dried herbs, taste and repeat until you get something you like. Label it your secret rub. I won't tell them you are just making it up as you go along. I promise, our secret!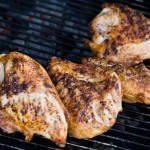 Print Recipe
Dry Rub Recipe
A good simple dry rub for chicken to keep around if you don't have other ideas on how to cook your chicken.
Ingredients
1.5

tablespoons

kosher salt

1

tablespoon

garlic powder

1

tablespoon

onion powder

1

teaspoon

black pepper

1

teaspoon

ground ginger

1

teaspoon

sage

1

teaspoon

paprika

1

teaspoon

sugar
Instructions
Combine all of the ingredients in a bowl.

Taste your new chicken rub.

Add something sweet if it tastes too salty. Add more herbs to accent a certain taste, etc.

Repeat steps 2 and 3 until you like it.

Rinse and pat dry your chicken.

If you are cooking chicken with skin still attached, gently loosen the skin and rub some of the rub in between the skin and meat.

Rub the remaining rub all over the outside of the chicken.

Tell everyone you are going to market with your new secret dry rub for chicken.