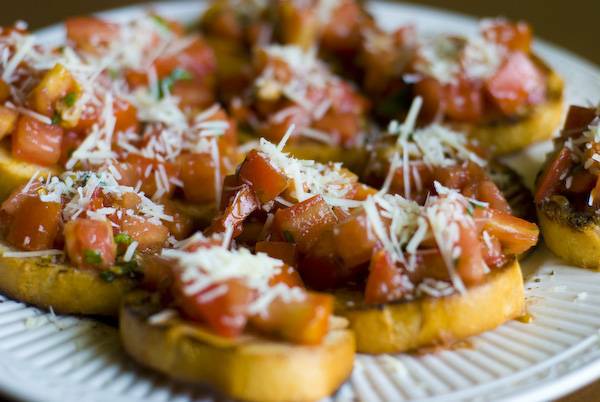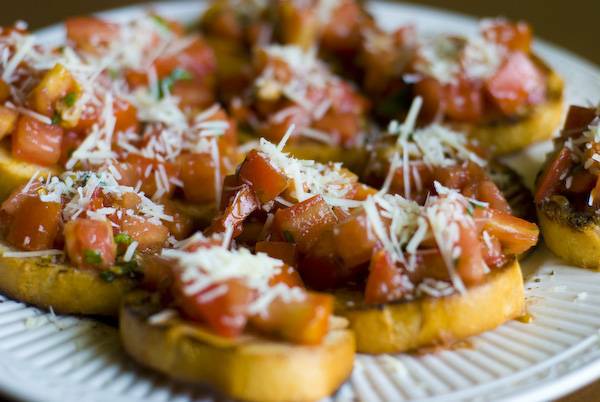 Bruschetta
May 31, 2009
Bruschetta is a cool way to let your grill in on the appetizer action.  If you're hosting a party, and your the "grill meister" (or "miser"), then you certainly don't want to farm out appetizers to the kitchen and let someone else in on the action.  Your only choice is to prepare the appetizers on the grill.  Bruschetta are those little toast pieces covered with yummy tomato mixture.  And yes, the only part we are doing on the grill is the toast, but it is still grilling!
Ingredients
5 cloves roasted garlic, minced (see Gourmet Pizza on the Grill for instruction on how to roast)
2 tablespoons balsamic vinegar
1/4 cup chopped  or chiffonade (fancy ribbons as I learned on Alton Brown's Good Eats) fresh basil
1/4 teaspoon fresh ground pepper
1/2 cup fresh grated Parmesan cheese
1 or 2 baguettes (French bread) cut into 1/3 to 1/2 inch slices
Directions
1In a bowl, mix the first 6 of the ingredients. Add 1/2 of the olive oil (1/4 cup) and 1/2 of the cheese (1/4 cup). Cover and refrigerate for later. If you let it refrigerate for more than an hour, the flavors will have time to mingle.
2Mix the remaining olive oil with the olive oil that was used to roast the garlic. Brush this garlic olive oil on to both sides of the slices of bread. Make sure you get all the way to he edges. Any areas that you don't brush with oil will burn faster than the oiled areas, so make sure you brush evenly across the entire slice.
3With the grill on medium high, lay out the slices of bread on the grill. Keep a close eye, checking regularly. Watch for hot spots. Once browned, flip the slices to brown the other side.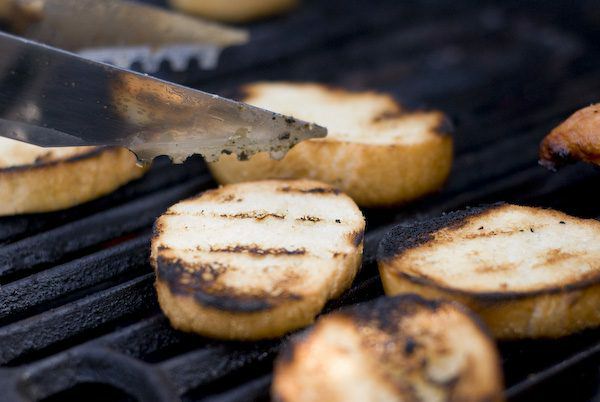 1Once both sides are browned, remove from the grill.
2Now you can either assemble them yourself by scooping a tablespoon or so of the tomato mixture onto each slice and sprinkle with remaining cheese. Or, you can put your guests to work and let them assemble their own bruschetta.
3Enjoy!
0 Reviews