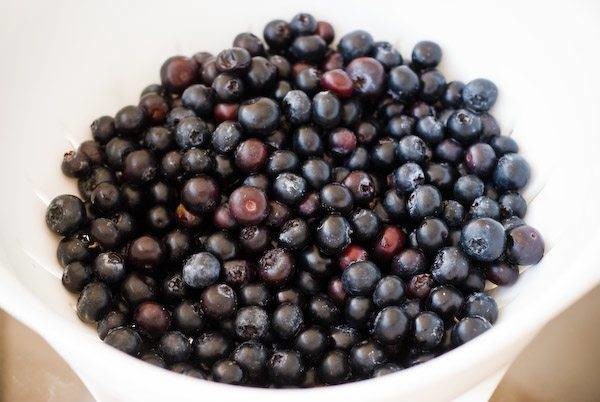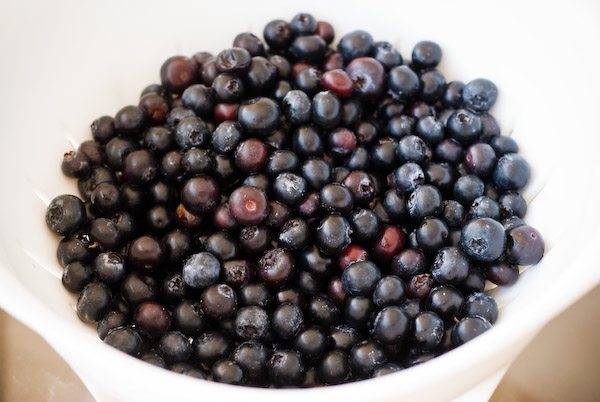 It is blueberry season down here in the South and it seems like there is a u-pick blueberry field on every corner. My Kindergartner in the back seat has become quite the reader these days, so he reads said u-pick signs on every corner and we have to constantly have the same conversation about how picking blueberries isn't something you just squeeze in on the way to T-ball. After a few days of nagging, the opportunity to finally put the kids to work in the blueberry fields came this weekend when I noticed that there was a blueberry festival at the local winery. Blueberry wine, blueberry beer and local food vendors? Yeah, let's go pick some berries. A few hours later, we were back home with 5 pounds of fresh-picked, delicious fresh blueberries.
This blueberry barbecue sauce is the result of one of my blueberry projects from this past weekend. You see, 5 pounds of berries is a lot, so I was looking for all kinds of ways to use them in recipes. I have tinkered with these ingredients quite a bit, but I think the results below are pretty awesome. Let me know if you have suggestions on how to make it better.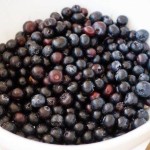 Print Recipe
Blueberry Barbecue Sauce
Fan favorite blueberry barbecue sauce. Great on ribs, chicken or pork chops. Check out the comments below to see the suggestions from readers. If you try it and change it, let us know!
Ingredients
2

cups

fresh blueberries

1/2

cup

balsamic vinegar

1/2

teaspoon

Kosher salt

2

tablespoons

red onion

roughly chopped

1/2

teaspoon

cayenne pepper

3

tablespoons

ketchup

3

tablespoons

sugar

2

cloves garlic

roughly chopped

1/2

teaspoon

Worcestershire sauce

1

teaspoon

chili powder
Instructions
Combine all of the ingredients in a medium sauce pan and heat over medium-high heat.

Once you hit the boiling point, turn the heat down and simmer for around 15 minutes until the sauce begins to thicken (as the berries break down), stirring occasionally.

Remove the pan from the heat and allow to cool to room temperature.

Pour the sauce into a blender, food processor or any other liquifying contraption you have sitting around in the cabinets.

Blend the ingredients until liquified.

Brush the blueberry barbecue sauce over some grilled pork chops, chicken or ribs and serve with some extra sauce on the side!

Again, I think it's a pretty delicious sauce and something different to serve to your guests at the next cookout.  Let me know if you make it even better and want to share with the rest of our grilling fanatics.  Before we go though, my youngest son wanted to pass along a blueberry picking tip.  If your hands get dirty, no sweat, just use your mouth: