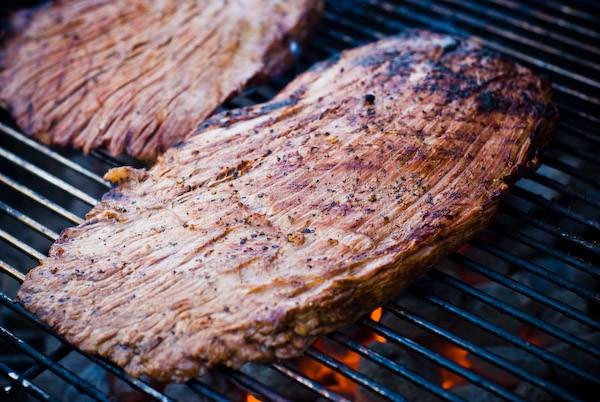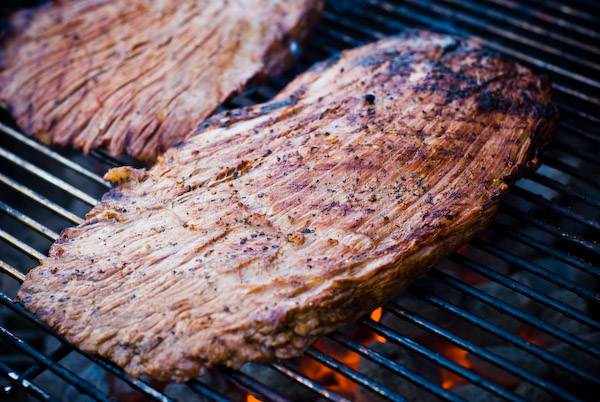 An excuse to buy a 6 pack and a steak?  Count me in!  Flank steak is an awesome cut of meat.  I think it sometimes gets a bad rap because people don't understand how to cut the meat.  This cut of steak should always be sliced thin, against the grain, for optimal tenderness.  Sliced correctly, it's a very tender cut of meat.  There also no better cut of meat for marinades, the possibilities are endless.  I know, I know, wasting beer is a crime, but I wouldn't recommend it unless it was totally worth it, so let's get to it…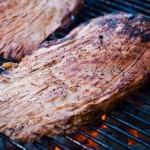 Print Recipe
Beer Marinated Flank Steak
There is no better cut of meat for marinades than flank steak. Flank steak is an awesome cut of meat. And an excuse to buy a 6 pack and steak? Count me in!
Ingredients
2

Flank Steaks

12

ounces

dark beer

I used Dos Equis Amber

1/2

cup

Worcestershire sauce

1

lime

2

teaspoons

ground cumin

Kosher salt

Ground black pepper
Instructions
Learn how to pronounce Worcestershire (it's worst-a-sure, not war-chester-shire).  You're welcome...

Mix the beer, Worcestershire, the juice from one lime and cumin in a large bowl and combine thoroughly.

Place the steak in a large Ziplock bag, pour in the marinade and place in the refrigerator.  Marinate the steak for 4 hours (at least 2), turning the bag occasionally.

Light the grill to high heat for direct grilling.

Remove the steak from the marinade and sprinkle with a generous amount of Kosher salt and fresh ground black pepper.

Flank steak cooks pretty quick, so don't overcook it.  Remember, you can always throw it back on the grill for a few minutes if it needs more time.  As always, these times are approximate and it always depends on the thickness of the meat and the temperature of your grill.

Place the flank steak over the hottest part of the grill and grill for about 4 - 6 minutes on each side for medium rare.

Let the flank steak rest for about 5 minutes on the cutting board to let the juices settle in the meat.

Slice thin, against the grain and serve with the left over beer!
Nutrition