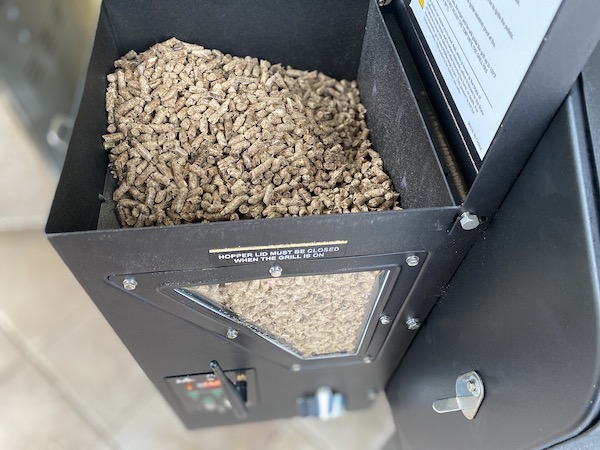 I used to think pellet grills were cheating. If you didn't have to tend to the BBQ all day, making slight adjustments to the vents, you weren't really a BBQ artist. If I'm being honest with myself, that was just a good excuse to drink beer all day on the back porch. At the end of those long cooks, I was grumpy and didn't even want to eat the final product. Now as I get older and sober-Er, I just want to set it and forget it so I started shopping around for pellet grills.
The remainder of this post will focus on a few of the questions I had when considering the switch to a pellet grill and how I have answered those questions for myself in the first month of use. While it isn't a full review (and for the record, I bought the grill with my own money), I'll briefly touch on why I ended up going with the Green Mountain Grills Daniel Boon and my impressions so far. I'll follow up in a few months with a full review once I'm comfortable with how it is performing.
Can a pellet grill replace my gas grill?
I use a gas grill a lot for weeknight grilling. While I prefer the act of starting and smelling charcoal, not to mention the taste, the gas grill is just easier for me to fire up for chicken breast and what-not during the week. I haven't touched my gas grill since getting the pellet grill. It is actually easier to fire up the pellet grill. I just hit the start button and then once it hits the startup temp of 150, I set the temperature to my final cooking temp via the app on my phone. I don't even really touch the grill until I am ready to put the meat on. Can't get much more convenient. Gas grill is going in the garbage.
Can a pellet grill replace my charcoal grill?
I just love the act of starting fire and I love the taste of cooking over charcoal. Something about sitting out on the porch and smelling the charcoal as it burns down to get ready. However, it is a pretty messy endeavor and again not real convenient for me especially on my weeknight cooks. The pellet grill gives me that great startup smell and the taste you get cooking over wood fire (pellets) is hard to beat. Having said all of that, I'm still going to keep my charcoal grill. I want to be able to sear steaks like skirt steaks better and I just enjoy cooking over charcoal sometimes.
Does the pellet grill get hot enough for direct grilling?
We all know pellet grills are great for smoking, but the complaint I always heard was that they don't get hot enough for direct grilling and searing things like steaks and burgers. In my experience with the Green Mountain grills Daniel Boon so far, I can say it does a pretty good job on thicker steaks and I had good results with burgers. Is it going to compare to searing a skirt steak right over the coals? No, obviously not, but there are hot spots around the edges that I find adequate so far. I'll probably do the reverse sear thing with thicker steaks and finish them by searing on a cast iron skillet. For burgers, I just crank it up to 500 and put the steaks around the edges of the heat shield and they turn out great.
So in conclusion, I'm pretty excited about the pellet grill. I have cooked pulled pork, wings, steaks, burger and even some beef jerky on this thing so far and it has held temps without any fuss. Now I need someone to help me load up this gas grill so I can take it to the dump