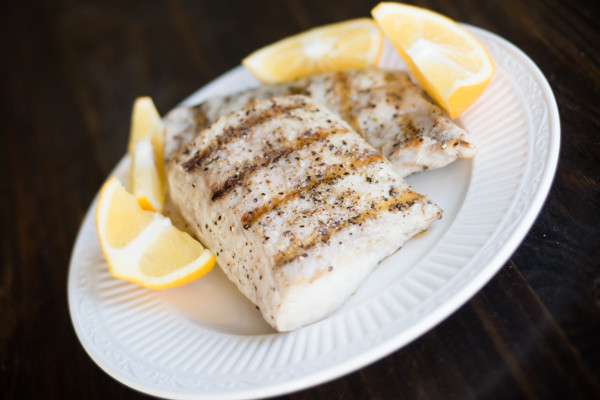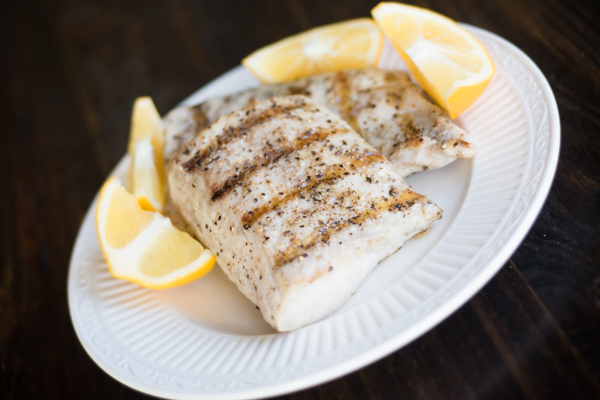 They are one of the fastest growing fish in the ocean, growing as fast as an inch a week. That means they grow from minnow to fish taco faster than 95% of the creatures in the sea, but that's not an excuse to slack on grilling them properly! The keys to grilled mahi mahi is to get the grill really hot, oil the fish (not the grates) and leave it alone until the flesh of the fish sears properly, "releasing" it from the grill grates. I am sure you have experienced leaving half of your fish stuck to the grill and that was because either your grill wasn't hot enough or you tried to flip it too quickly. We'll focus on technique in this recipe so you can grill mahi mahi more confidently the next time.  There are many great ways to grill mahi mahi, like this ginger and soy grilled mahi, but I really prefer this method with really fresh mahi fillets.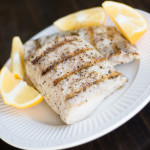 Print Recipe
Grilled Mahi Mahi
Recipe and instructions for grilling mahi mahi
Ingredients
Mahi mahi fillets, an inch to inch and a half thick

olive oil

Kosher salt

fresh ground black pepper
Instructions
Light your grill to high heat and close the lid.  Allow the grill to heat up for 15 minutes.

Brush all sides of the mahi mahi fillets with olive oil and then sprinkle a generous amount of Kosher salt and fresh ground black pepper to each side of the fillets.

Once the grill has gotten nice and hot for 15 minutes, open the lid, reduce the grill to medium-high and place the mahi mahi fillets on the grill over direct heat.

Grill for about 4 minutes (times vary based on your grill). The key is to wait until the fillets naturally release from the grill grates.  Gently lift an edge of the fillet with a spatula. If the fish releases without sticking, it is time to flip the fish.

Flip the fillets over to the other side and grill for another 3 - 4 minutes, until the flesh is firm but not overcooked.

Remove the grilled mahi mahi from the grill and server with lemon wedges.