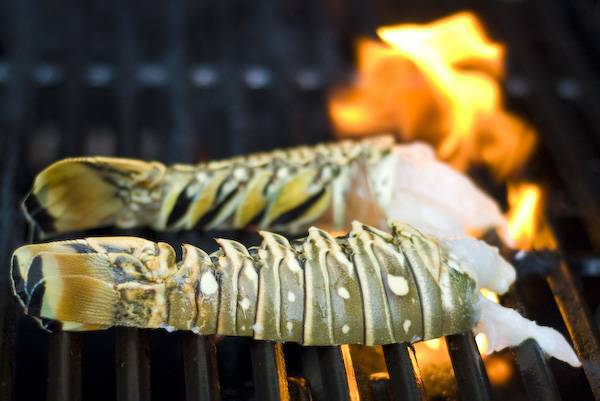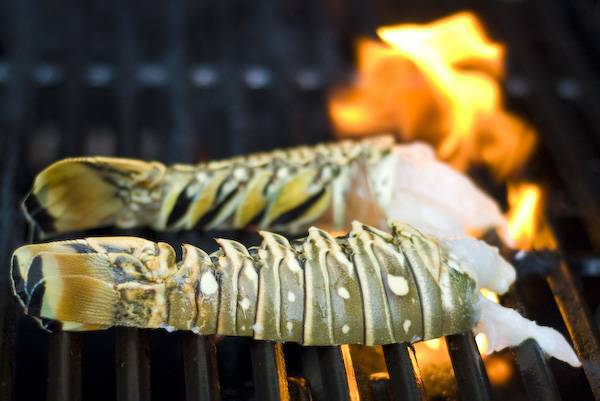 How to Grill Lobster Tails
July 8, 2008
Update for 2017 - Since first writing about how to grill lobster tails, my kids have gotten older and now into travel basketball and soccer. Needless to say, we spend a lot more time in restaurants with claw machines and very little time eating lobster tails. However, updating this recipe because I no longer oil the grill prior to grilling anything. Add the oil or butter to the meat, not the grates and ensure that you are preheating the grill properly to minimize sticking. Definitely start with a clean grate, but oiling that grate is not necessary.
What better way to impress your grilling friends than to serve up grilled lobster tails. When thinking about how to grill lobster tails, don't overthink things, this is a delicate piece of meat that doesn't need a lot of help.  Don't tell the friends you are about to serve, but grilling lobster tails is pretty easy to do! And delicious.  The hardest part of this recipe is deciding which guests are worthy of this awesome treat.  Add a nice steak to the menu and you will have friends for life!  Follow these easy steps for grilling lobster tails.
Directions
Thaw the Lobster Tails
1If the lobster tails are frozen, start by thawing them to room temperature by placing them in a plastic bag and then submerge them in a warm bowl of water.
Prepare Basting Sauce
1Next create a basting sauce. Melt the butter in a small dish in the microwave, or warm in a small pan and remove from heat. Mince the garlic or use a garlic press to mince the garlic and add to warm butter. Add one tablespoon of fresh squeezed lemon juice and stir.
Cut the Lobster Tails in Half
1Lay the tails bottom side up on a cutting board. Using a large knife, cut the tails in half length-wise. Use kitchen scissors to get all the way through the shell if you need to. Using a brush, thoroughly baste the flesh side of the tails with the butter mixture.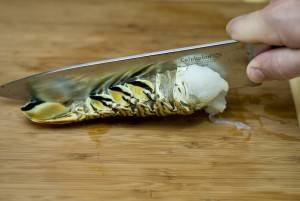 Prep the grill
1Make sure you are starting with a clean and well pre-heated grill before grilling your lobster tails to minimize sticking. Using a gas grill, turn the grill to medium-high heat. For charcoal, distribute the coals so there is an even heat.
Grilling the Lobster Tails
1Once the grill is hot, at least 15 minutes, give the lobster tails one last baste, add a bit of salt and pepper and place them flesh side down on the hot grill. Be careful of flare-ups from the dripping butter. Cook flesh side down for 4 to 5 minutes until light grill marks show. Flip the lobster tails to shell side down. Baste with the butter mixture several times during the next 3 to 6 minutes until the lobster meat is firm and opaque.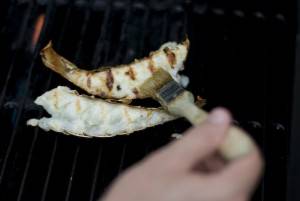 Finally...Dig In!
1Tie on your lobster bibs, heat some butter, and dig in.
2Or, better yet, add a few filets to the grill, and you have a beautiful Surf and Turf.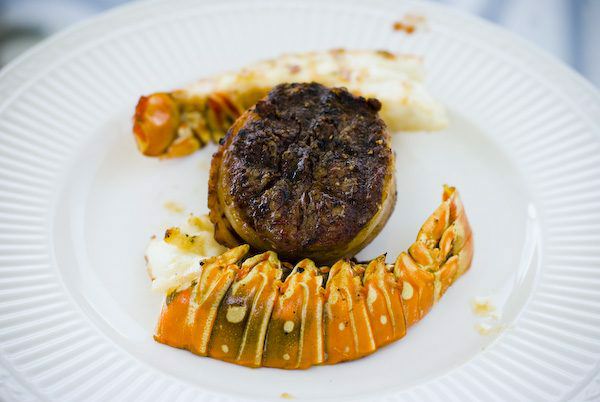 14 Reviews