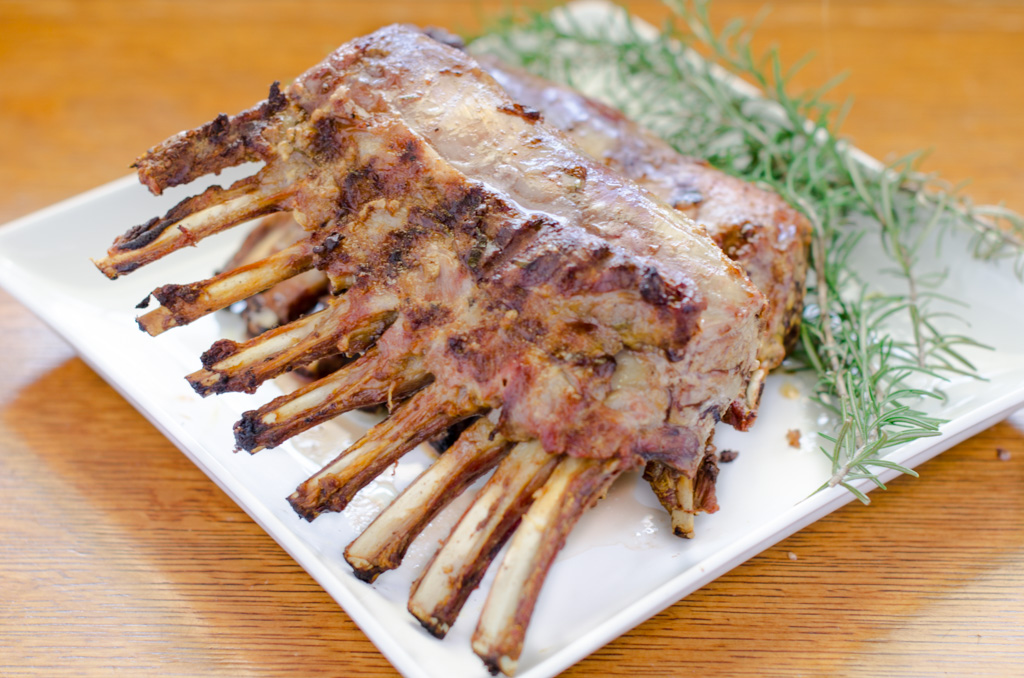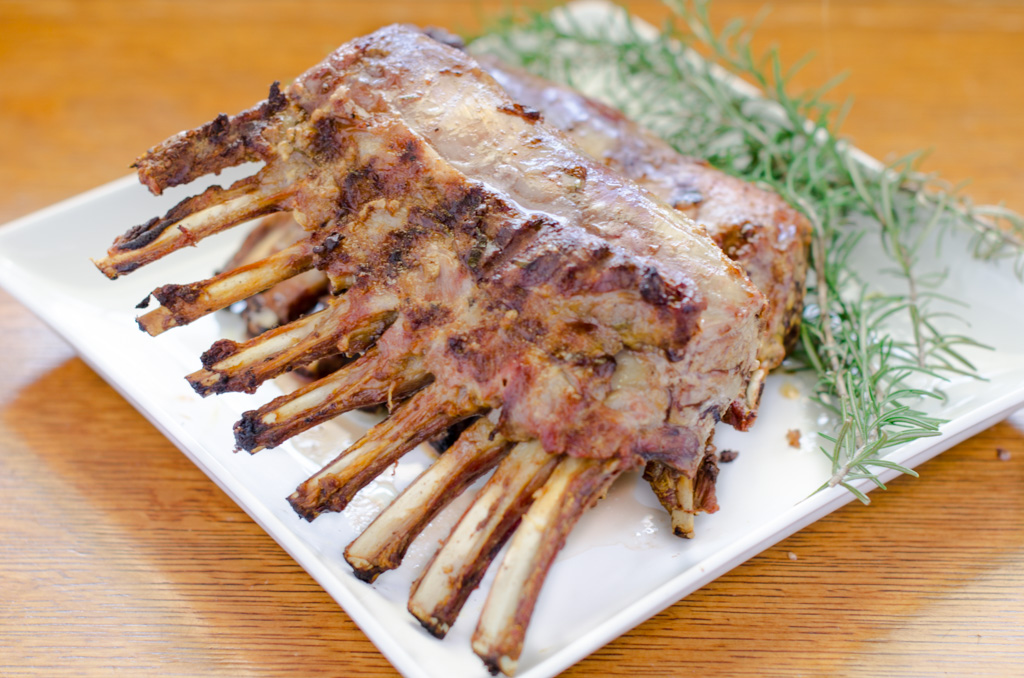 Grilled Rack of Lamb
August 20, 2008
Tender rack of lamb on the grill makes a wonderful Sunday dinner main dish. In this recipe we grill up New Zealand rack of lamb with a rosemary and mustard coating.
Directions
1Prepare mustard and rosemary mixture: Mix Dijon mustard, olive oil, lemon juice and rosemary in a dish.
2Remove lamb from the refrigerator.  Trim off any excess fat.  Sprinkle salt and pepper over the racks of lamb.  Cover the lamb with mustard mixture and let lamb come to room temperature, about 20 to 30 minutes.  Reserve a small amount of the mustard mixture for basting while on the grill.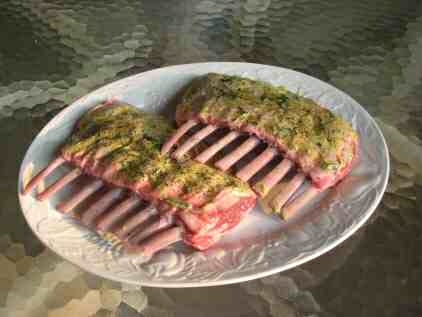 1Preheat the grill to medium heat.  Clean and oil the grill.
2Place the rack of lamb on grill meat side up, with ribs away from direct heat.  Do not place the lamb directly over the heat, in this instance we are actually roasting the lamb on the grill.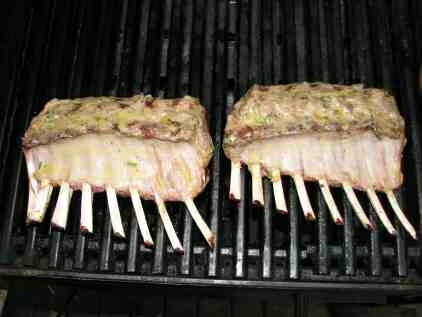 1Cook for 14-20 minutes turning and basting occasionally with the mustard mixture.
2Remove the lamb from the grill when internal temperature is 135-140 for medium rare.
3Cover loosely with foil for 5 minutes before serving.
15 Reviews