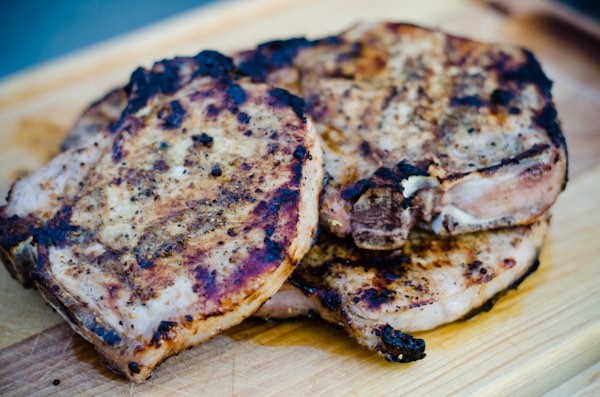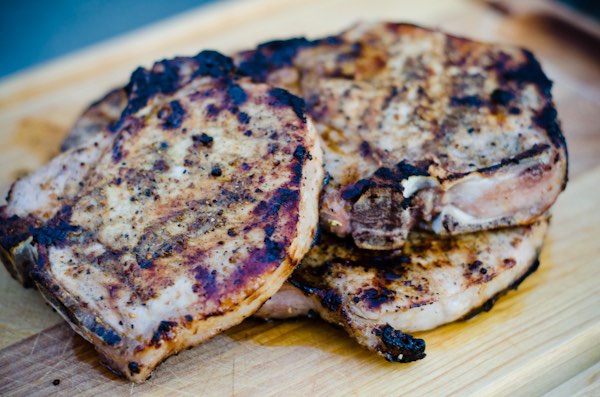 Inspiration finds us at the strangest time. In this case I was lying on the couch trying to recover from a stomach bug. Not to get into detail here, but you know the kind of bug where food is the last thing on your mind. Well I'm weird, so I decided to watch that new movie "Chef" with Jon Favreau. I wasn't thinking straight and the the first few minutes of food footage made my empty stomach turn, but something happened to me when he started cooking that delicious Cuban food for his new food truck concept. You see, I am a Tampa, Florida Native and Cuban food is something that I crave on a bi-weekly basis. When Jon was trying to come up with the perfect Cuban sandwich and they focused on that delicious mojo pork, I was suddenly hungry for the first time in 24 hours. I vowed right there on that comfy couch that Mojo pork would be the first meal I cooked once I felt like eating anything other than Saltine crackers. So here we are, my quick and easy recipe for mojo pork chops.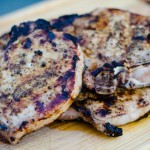 Print Recipe
Grilled Mojo Pork Chops
Citrus marinade and mojo dry rubbed grilled pork chops
Ingredients
4 bone-in pork chops, about an inch thick

1 cup fresh orange juice

3/4 cup fresh lime juice

1/4 cup white vinegar

1 teaspoon Kosher salt

1 teaspoon black peppercorns

1 teaspoon cumin

1 teaspoon garlic powder

1 teaspoon coriander seeds
Instructions
Squeeze the oranges and limes to make 1 cup of orange juice and 1 cub of lime juice.

Add the 1/4 cup of vinegar and combine all of the juice in a sealable bag with the pork chops and seal.

Marinate the pork chops in the refrigerator for 1 hour.

Heat the grill to high heat.

Combine all of the dry rub ingredients in a clean coffee grinder and grind to a rub.

After an hour of marinating, remove the pork chops from the marinade and sprinkle with the dry rub.

Grill over high, direct heat until a meat thermometer reads 145 degrees.