Scouring the web for the latest BBQ sweepstakes, I came across the following:
http://www.meyoubbq.com/ – VIP trip to Nashville for you and three friends to attend a private backyard BBQ with Keith Urban
https://www.usscpromotions.com/cookinglight/dine_al_fresco/ – win a backyard BBQ party for 10 hosted by Chef Billy and al fresco® All Natural, right in the comfort of your own home
http://www.bransonsilverdollarcity.com/contests/default.aspx?ContestID=59 – Take your backyard to the next level with a makeover worth over $14,000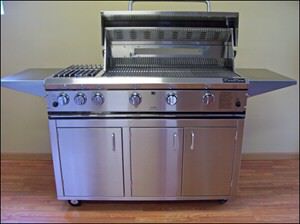 http://www.sheknows.com/giveaway/ultimate-family-bbq-giveaway/ – win a family BBQ prize pack complete with a gas grill, all the grill tools you need to make a mean cut of meat, $100 worth of family games, a slate cheese board, wine decanter, wine glasses and serving tray.
And my favorite:
http://www.reynoldswrapgrilling.com/bbq.asp – Enter For Your Chance To Attend Barbecue University® With Steven Raichlen!
Sign up and let us know if you win!