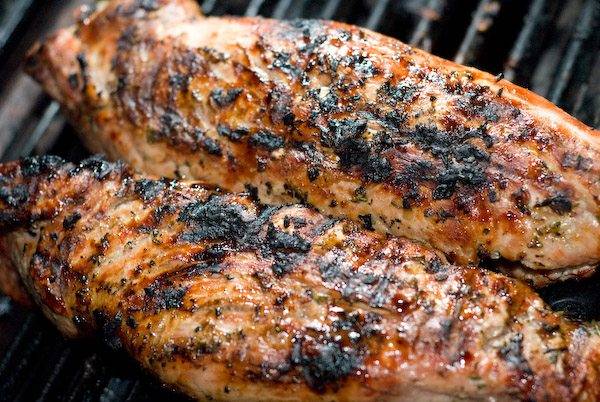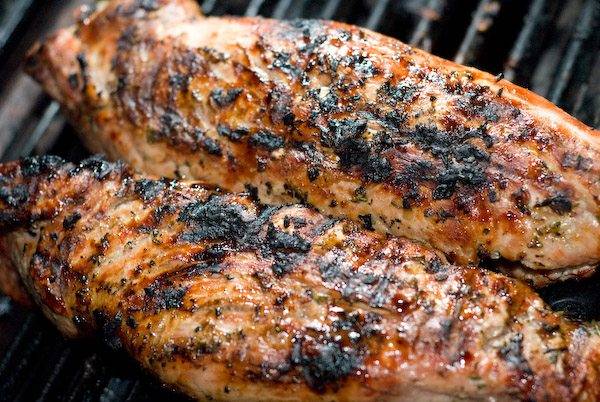 Garlic and Rosemary Pork Tenderloin Recipe
March 12, 2011
Here's a quick rub I like to put together for an easy grilled pork tenderloin recipe.  It's Spring now, so I also wanted to use this as an opportunity to suggest you get out there and plant some herbs that can be used for grilling.  One of the easiest herbs to care for is rosemary.  Nothing seems to kill it in my yard and I currently have a huge hedge of it just outside the patio.  Rosemary holds up great to the extreme temperatures of grilling too, so it's a great herb to keep around.  The paste we are going to create for this pork tenderloin recipe is really easy and also makes a killer roast chicken.  Let's take a look at the process.
Directions
1Peel, crush and finely mince the garlic on a cutting board.
2Sprinkle the garlic with the salt and then use the back of the knife and a lot of pressure to start to rub the garlic into a paste.  The salt will allow you to break the garlic down into a paste as you rub it with the back of the knife.  Repeat the process until you get a nice paste consistency.
3Remove and then mince the leaves of 4 of the the rosemary sprigs, saving the stems and remaining sprigs until later in the recipe.
4Combine the garlic, rosemary, olive oil and a few turns of black pepper in a small bowl and mix thoroughly to form a paste.
5Pat the pork tenderloin dry with a paper towel and then rub with the garlic and rosemary paste.
6Allow the pork to sit at room temperature for about 20 minutes to marinate.
7Light the grill and prepare for medium direct grilling.
8Once the grill is ready and the pork tenderloin has marinated for 20 minutes, throw the 2 remaining rosemary sprigs and reserved sprigs down into the fire and then immediately place the pork tenderloin over the now smoldering rosemary and then close the lid of the grill.
9Grill for about 6 minutes and then open the lid of the grill and turn the pork tenderloin 1/4 turn.  Treat the pork tenderloin like it has 4 sides, we are going to grill all 4 sides to get it nice and even.
10Continue to grill the pork 6 minutes per side until it reaches an internal temperature of around 145 degrees.
11Remove the pork tenderloin from the grill, cover with aluminum foil and let rest for 8 minutes before slicing.
There you have it!  Now enjoy the warming weather, plant some rosemary and experiment with your own pork tenderloin recipe.
1 Review