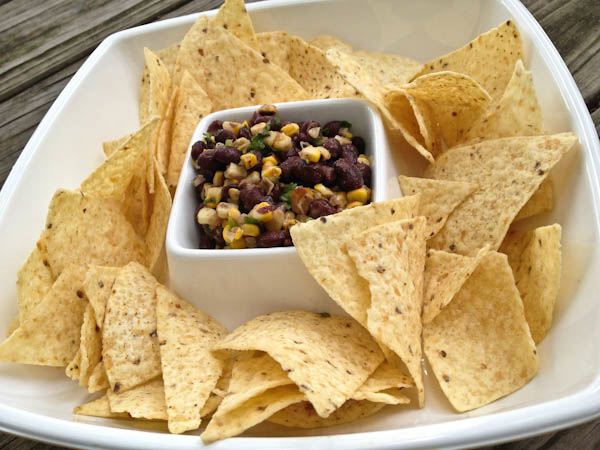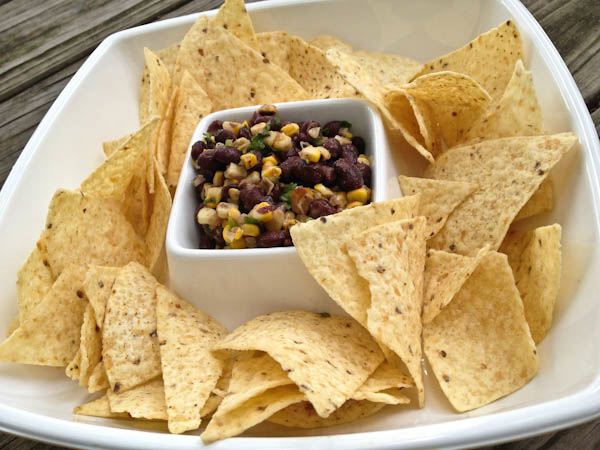 Grilled Corn and Black Bean Salsa
June 14, 2013
I have to start out by apologizing to the folks I have sent here looking for this recipe that until today, didn't actually exist here on the site or the app.  I was CERTAIN I had written this up a long time ago, given the amount of times I have made it to bring to cookouts and tailgates in the past!
We have entered the Summer months, where corn might as well be free.  I just go back from the store where you can now buy 12 ears for $3.  I don't even know how you can ship it that cheap, given the fact that I am in Florida.  My kids love "corn sticks" so we eat a LOT of corn on the cob during the Summer.  While I also love showing off my typewriter, record-time-cob-stripping talents, I also like a little variety.  This recipe is the perfect solution.  Easy to make and easy to "freestyle", you should play around with the ingredients and just keep tasting.  You can't really screw it up, so make it your own.  I'll give you my starter recipe to get you going.
Directions
1Light your grill to medium high, direct heat.
2Drain and throughly rinse the black beans, allow to drain well (we don't want all of that water to dilute our mix!).
3Mince your jalapeño.  For less heat, remove the seeds and white flesh (but don't be a wuss).
4Once the grill has preheated, grill the shucked corn over medium high heat for about 4 - 5 minutes.
5Open the lid and roll the corn a quarter of a turn, close the lid and keep grilling for another 4 - 5 minutes.
6Repeat the rolling and grilling operation until the corn is tender and you have some charring (not too much) on all sides of the corn cobs, it should look like this:
7-+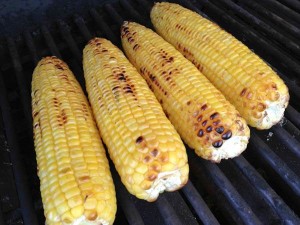 8Remove the grilled corn and allow to cool.
9Using a sharp knife, cut the grilled corn off of the cobs.
10In a large bowl, combine all ingredients and stir, adding salt and pepper (and more cumin if you like) to taste.
11Cover the bowl and refrigerate for about 30 minutes to let the flavors become friends.  Stir, taste, add more salt and pepper and/or cumin to taste.
12Serve cold or room temperature.
0 Reviews