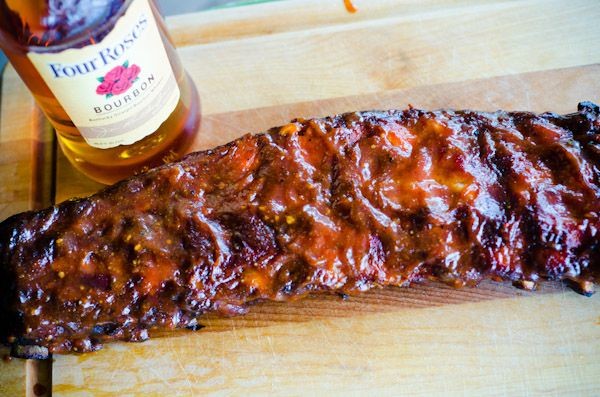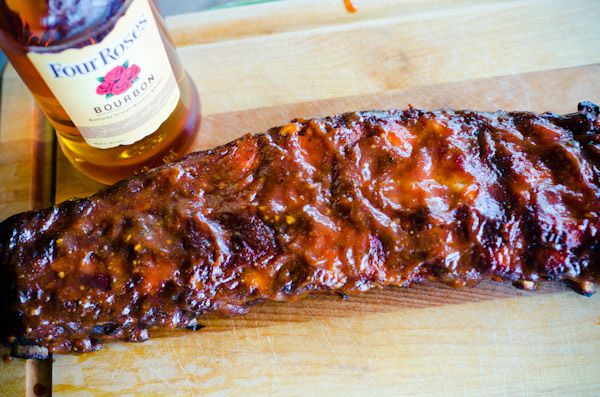 I have a confession to make this week.  When I cook barbecue for people, they just assume I made the sauce and most of the time I don't correct them.  They seem so touched that I slaved all day smoking their meal and then mixed up a sauce from scratch.  If I'm truthful though, I rarely feel like messing with the sauce after smoking all day.  Luckily, there are a bunch of better sauce makers than me that are willing to bottle their product. When I am feeling saucy though, this bourbon barbecue sauce recipe is really simple to throw together.  Bourbon, ketchup and brown sugar form the base.  If I have everything listed below in the cupboard, then great.  If not, I make the base and then add and taste until I get the results I am after.  So get creative with it….or just keep pretending that bottled sauce is your recipe.  By the way, this may be my shortest recipe yet.  I could drag it out, but you have other things to do, right?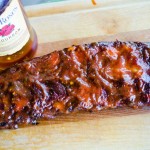 Print Recipe
Easy Bourbon Barbecue Sauce
Ingredients
1/2 cup Bourbon whiskey (like Four Roses)

1 cup ketchup

1/4 cup dark brown sugar, packed

3 tablespoons apple cider vinegar

1 tablespoon soy sauce

2 tablespoons dijon mustard

1 teaspoon garlic powder

1/2 teaspoon ground black pepper
Instructions
Combine all ingredients in a small sauce pan.

Bring to a simmer gently (so we don't burn all of that sugar).

Simmer for 10 minutes, stirring often.

Brush onto your favorite protein right before it is done cooking.