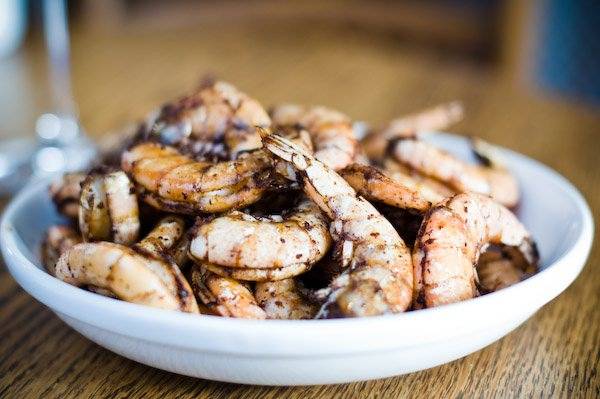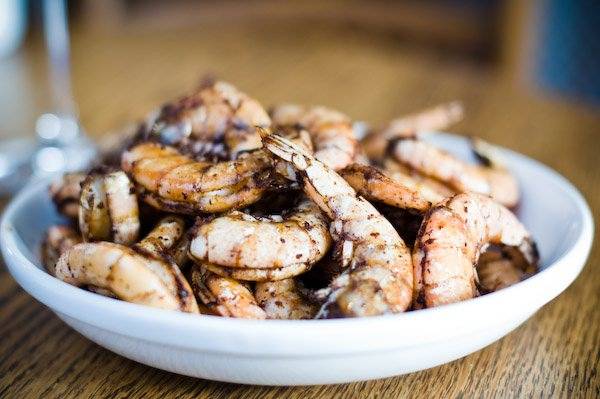 Ancho Chili and Cinnamon Shrimp
May 29, 2011
This one is simple but oh so good.  You can use either shrimp in the shell or peeled, depending on what aspect of the Great Shell Debate you subscribe to.
Prep: 20 mins
Cook: 5 mins
Yields: 4 Servings
Directions
1Mix the oil, chili and cinnamon in a bowl large enough to fit the shrimp, preferably one that has a good lid.  If you can't find ancho chili powder, you can use regular chili powder which adds garlic powder, cumin,  oregano and salt to the ancho chili.  But nothing wrong with an extra bit of flavor.
2If you go with peeled shrimp, you can just add them to the marinade.
3If you go with shrimp in the shell, I recommend a partial butterfly.  Using a sharp knife, or one with a sharp serrated edge, cut through the shell along the top (back?) of the shrimp so that you cut halfway through the shrimp from the head down to the tail.  This will let the marinade get in and flavor the shrimp better.  Add the butterflied shrimp to the marinade.
4Put on the lid, or a healthy few layers of plastic wrap and shake to get all the shrimp covered.  Return to the fridge or better, on a bed of ice, for about 15 to 20 minutes.
5For best results, put the shrimp on a skewer.  I chose the lazy way and used my Weber Grill Basket.
6Prepare the grill for direct medium heat grilling.
7Grill for about 2 1/2 to 3 minutes on each side, or until the meat is no longer translucent.
0 Reviews