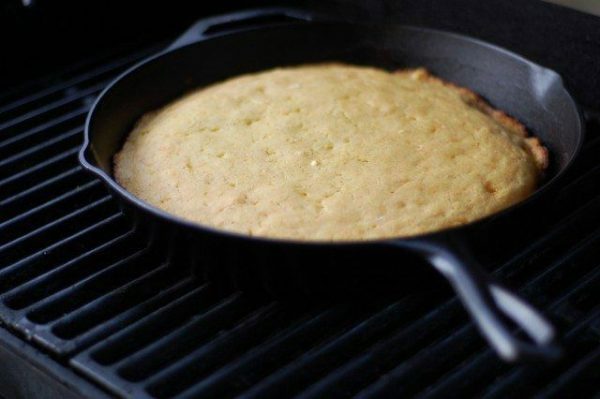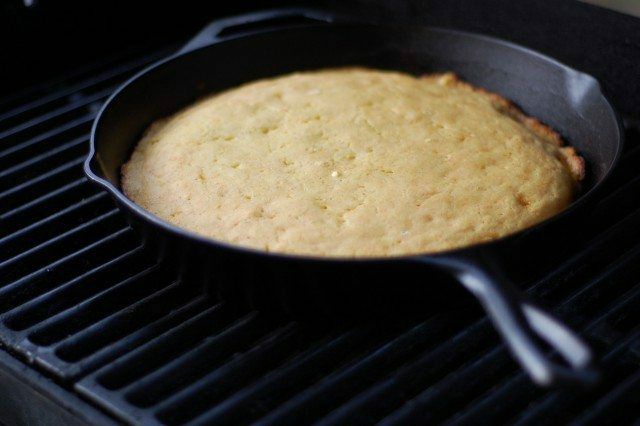 I use my cast iron skillet for everything from corn bread to bacon to frying fish.   I even have a cast iron combo cooker for when I get the urge to make some sourdough bread.  But every now and then, someone will unknowingly scrub my cast iron pans with soap and water, or worse, a steel wool cleaning pad.   
You can season your cast iron in the oven, but why stink up your house with oily smoke if you can just as easily do this on the grill outside?
Basically, coat the cast iron in a thin even layer of shortening or oil and heat it upside-down between 325°F to 375°F for about an hour. It is best to use indirect heat. Let the cookware cool on the grill.
Using the grill is best since this will smoke a bit and would stink up your kitchen if you did it in the oven.
Once it is seasoned, don't forget to try out some cornbread!